In a list that depressingly feels like it is literally never ever going to end, the latest celebrity to be accused of gross sexual misconduct is much loved comedian Louis CK.
Featured Image VIA 
CK was outed in a New York Times article yesterday after five different women accused him of masturbating in front of them inappropriately. The BBC has the details:
Four comediennes – Dana Min Goodman, Julia Wolov, Rebecca Corry and Abby Schachner – and a fifth woman who spoke on condition of anonymity made allegations about the entertainer in Thursday's New York Times report.

Ms Goodman and Ms Wolov said Louis CK stripped naked and masturbated after inviting them to his hotel room during the US Comedy Arts Festival in Aspen, Colorado, in 2002.

Ms Corry told the newspaper that the comic was a guest star on a TV pilot she was appearing on in 2005 when he asked if he could go to her dressing room so she could watch him perform a sex act on himself.

She said she rebuked him and pointed out that he had a daughter and a pregnant wife.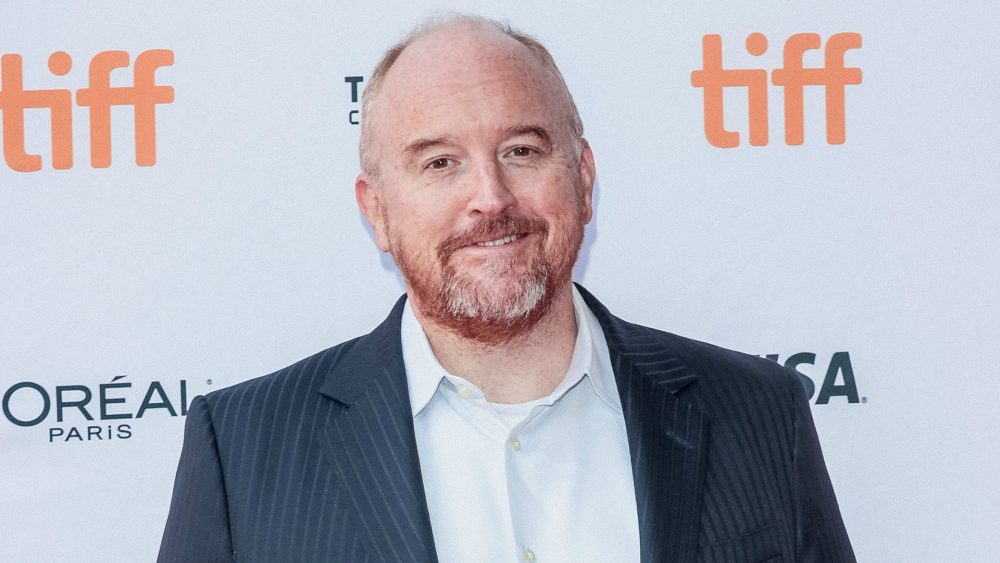 Ms Schachner said she called Louis CK in 2003 to invite him to one of her shows and was dumbfounded to realise during their phone conversation that he was masturbating.

"I felt very ashamed," she told the New York Times.

A fifth woman, who did not want to be named, told the newspaper of alleged incidents involving the comic in the late 1990s while she was working in production on The Chris Rock Show.

Louis CK, who was a writer and producer on the show, repeatedly asked her to watch him perform a sex act, she said.

The accuser told the New York Times she went along with his requests even though she knew it was wrong.

"He abused his power," she said.
Damn. I know you should say innocent until proven guilty and all that but I don't really think you can argue with it when five different people are coming forward with the same story. I bet that we'll hear a lot more similar tales in the next couple of days as well.
It already looks like Louis CK's career has nosedived and might never recover. The New York premiere of his new movie 'I Love You Daddy' was abruptly cancelled last night in light of these allegations and might not even be released, and a scheduled appearance on the Stephen Colbert show was also binned. HBO has removed all trace of his past projects from their On Demand service too. See ya basically.
For more accusations of sexual assault, click here. It's gonna take you a while to get through them all though.