Last week McCain announced that they were setting up a joint roast potato pop up with the Robin Collective in Mayfair on October 23rd named Sunday Best.
The idea is to highlight the roast potato as an ingredient – and a great one at that – via several unorthodox meals such as a roast potato kebab and roast dinner ice creams sundaes. There's also going to be a gravy fountain present, so there's absolutely no way that the place is going to run out of gravy whilst you're there.
Unfortunately though, the place did manage to run out of tickets only one hour after it was announced, with all 100 being snapped up by people who must love roast potatoes. To be fair it was going to be a free event too so if I had seen it I probably would have signed up for it, not solely on that reason but also because I love roast potatoes, obviously.
Featured Image VIA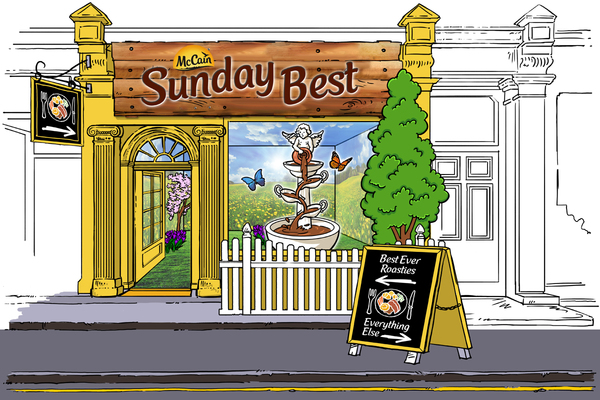 Image VIA 
The organisers had the following to say about its surprise success:
We can't believe how popular the event has been, it has certainly struck a chord with roast potato fans across the UK!

We're looking into releasing more tickets before the event, so keep an eye out on the ticket page for details.
Maybe the fact that it's 'struck a chord with roast potato fans across the UK' is a bit of an overexaggeration (surely only people in London would have heard about this if it sold out in an hour?), but it did sell out remarkably quickly so there's definitely a subset of people out there who are totally into this idea. I'm not really sure how they're going to release more tickets if the space for it was already set up, but if this is what you're into then make sure you keep an eye on that ticket page as they're probably going to go in about twenty minutes this time.
One guy who probably won't be attending is this guy who ruined his relationship by pretending to not know what a potato is. He probably isn't over that faux pas just yet.