What's wrong with a good old fashioned English fry up?
Images VIA
The answer is absolutely nothing, but people are still going out of their way to reinvent it with some results being much better than others. I'm kinda somewhere in the middle with this one, which comes to us courtesy of Epic Pies in the St. Paul's area of London.
In case you hadn't figured it out by the title of this article, the picture above or the name of the shop that's selling it, the guys have decided to whack a massive full English breakfast inside a puff pastry. It's called 'The Full Tart' and contains two sausages, two slices of bacon, a load of sautéed mushrooms, some baked beans, a fried egg and some cherry tomatoes.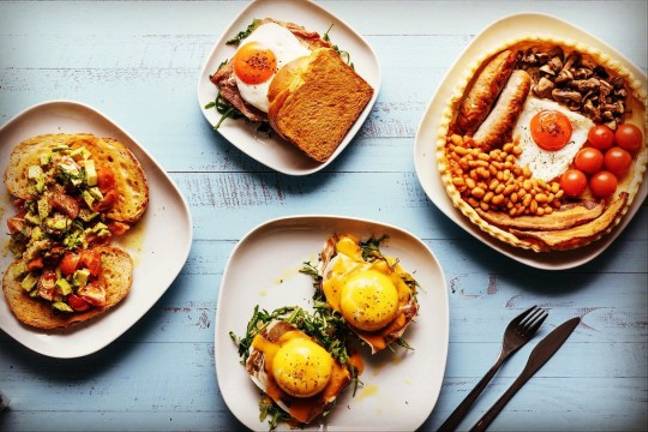 Scrumptious – although probably a bit much for one person to eat all on their own unless they're particularly famished. The pie itself is also fairly reasonably priced at £7.95 considering it's based in London and has pretty much everything you could ever want from a breakfast in it.
OK, I guess there's some argument for black pudding from some people, but I've never been a fan. Not sure if I would swap it out for a massive puff pastry tart though.
Not sure if I'm really that behind the whole concept of this either. Pies are normally pretty stodgy and difficult to eat all of and when it's got a humongous Full English in it as well I think that's gonna be even more of a challenge. Not saying I'm not down for it, just that I don't think I'll be stopping in once a week for it.
For more of the same, check out this Full English in a jar. FFS.