In the great tradition of name change trivia that Sick Chirpse has already brought you – Captain Awesome and Top 5 Name Changes – we now bring you news of a Liverpool fan who changed his name to that of his idol Fernando Torres and has been left stunned by the former fan favourite's shocking deadline day £50m move to rivals Chelsea. As with so many tales of changed names, the story begins with great happiness and satisfaction, but almost immediately turns sour…..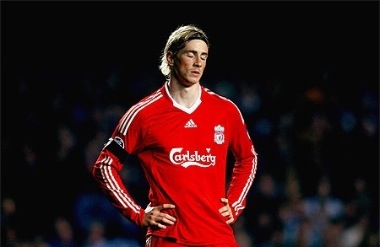 The man formerly known as Shaun McCormack only received the moniker recently as a Christmas present to himself, paying just £13.39. At the time, he stated "It's a dream come true. I know he isn't having the greatest of seasons but, for me, he's the best striker on the planet. I did think about changing my name to Steven Gerrard, but I wanted something a little more flamboyant. Fernando is the best thing that has ever happened to Liverpool FC. I also chose the name because I never liked the name Shaun and it never felt right."
He since changed it on his birth certificate and at his bank. Fernando added that his wife Clare and four children thought that it was hilarious – but his mother in law was not happy with it: 'it was worth doing just to see her reaction." She presumably loved this picture: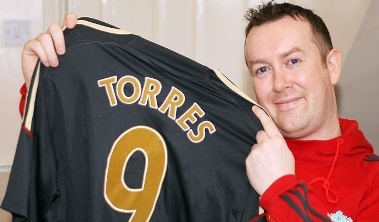 He definitely looks like a Fernando Torres doesn't he!? However, just over a month after the deed Fernando has been left in a state of limb following the real Fernando Torres' departure to Stamford Bridge: "I am gutted. Being a massive Liverpool fan made my new name the perfect fit. I am considering what to do. I've not yet decided whether to change my name."
We'll be sure to keep you updated. Maybe he could change his name to David Ngog?