However you feel about COVID-19 and being forced to wear a mask, I think that most people can agree that Coronavirus did actually exist and did kill a hell of a lot of people on this planet, but one beauty salon in Bootle, Liverpool, isn't having that at all and isn't afraid to share their opinions either.
Images VIA
Skin Kerr (I guess that's kind of a pun on skincare because someone who is involved has the surname or even first name Kerr?) decided to put up their new list of rules on a poster in the window, saying the following: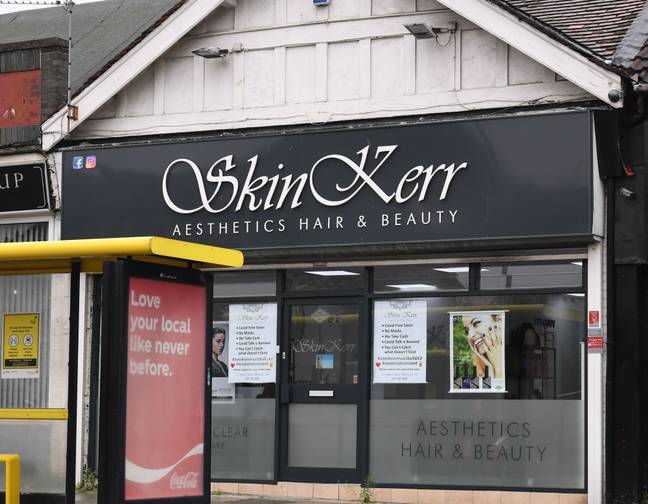 Covid free salon, no masks, we take cash, covid talk is banned, you can't catch what doesn't exist.
#voodoovirusisbullshit

#wedonotconsent

Please repeat the rules of the salon.
Probably not the best idea when Liverpool is on the verge of a local lockdown after Coronavirus cases spiked in the last couple of days and it seems like the salon has faced a backlash for taking this stand – the owner revealed to The Liverpool Echo that she had receive death threats in the last couple of days. Their social media accounts have also been deleted after they were called out for their 'irresponsible practices' and the police and environmental officers were due to visit them today.
Looks as though their little gamble with Coronavirus hasn't paid off, although I'm sure there are probably some people in the area that admire their courage and are absolutely buzzing off the fact someone has come out and spoken 'the truth'. Not sure how they're going to react when Liverpool goes into a second lockdown though. Guessing it won't be that well.
For more of the same, check out a shopper battering a man with a sausage for not wearing a facemask. Different.