Lionel Messi everybody: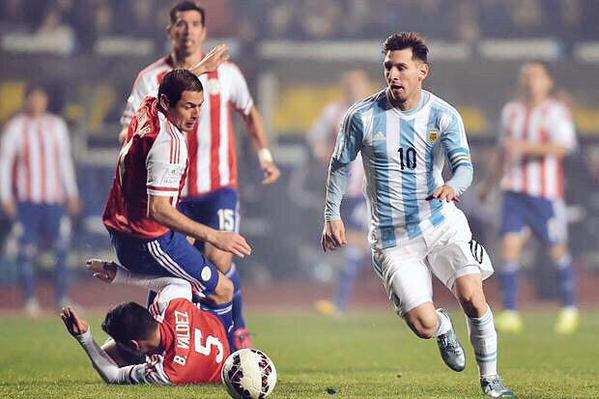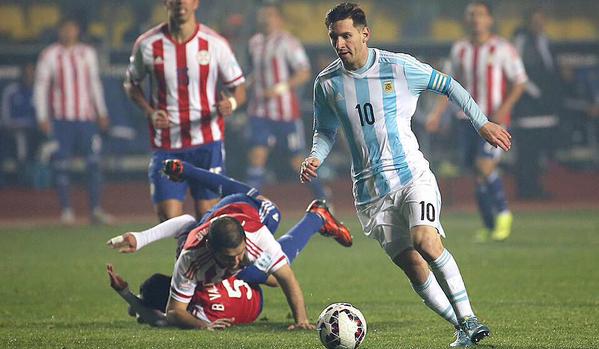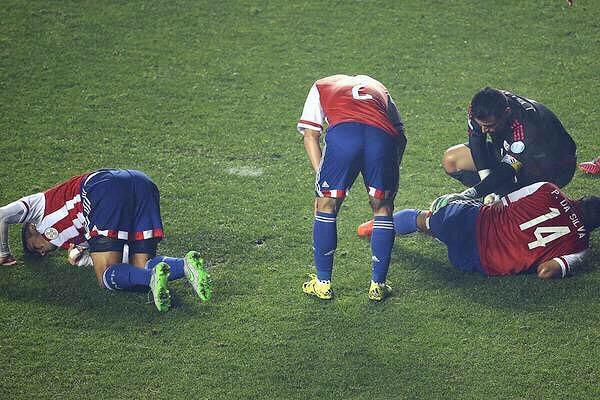 Images VIA
And in video form:
https://www.youtube.com/watch?v=9vB2SY_RogM
That footage was taken from Argentina's 6-1 pasting of Paraguay at the Copa America the other night. Think it's fair to say the photos and video speak for themselves — the guy is simply unstoppable.
But then you'd know that if you saw him play football against a robot goalkeeper.