It was one year ago that the world woke up to the news that Linkin Park frontman and one of the most influential musicians of the past decade had taken his own life due to his lost battle with depression.
Featured Image VIA 
At the time, many people spoke out about how they felt regarding his death but one man who decided to stay quiet and process his feelings was Linkin Park bassist Dave 'Phoenix' Farrell. It turns out that now, even one year one he can't really express what this all means to him as he heartbreakingly explains in the following open letter: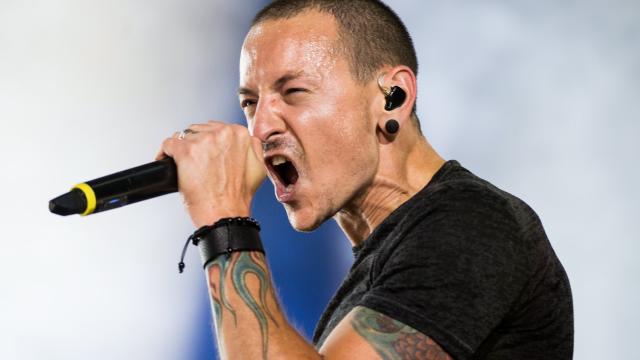 In the past year, there hasn't been a day that has gone by that I haven't thought of you. I miss you, and it still hurts to not have you here.

I chose not to speak at your memorial because I couldn't formulate the words to adequately express how I felt… I chose not to speak at the Celebration of Life Concert honoring you because I knew I'd struggle to even be able to speak at all.

And today, a year after your passing, I still struggle to try and eloquently express what you mean to your family, your friends, your fans… and to me."

There is so much that I feel, and that I could say, and that I would want to say, and that I don't know how to say.

But one thing I know for certain is that you are loved, and you are missed. Be Well My Friend, Dave.
Damn. There isn't really much more to say about that is there? RIP Chester – you'll never be forgotten.
For more of the same, check out this heartbreaking video his wife shared of him just days before his suicide. Depressions has many faces.