As we all know, Lindsay Lohan has never been one to shy away from controversy. In recent months she's been making the headlines for her new spiritual beliefs and going out with an abusive boyfriend.
Featured Image VIA
But it appears this week she's gone back to her roots by sharing a topless selfie on her Instagram account. In the image you can see she's hidden her modesty with her hair, while telling her 5.1 million fans:
It's about that time to recognise gravity is taking over my upper half (or so to speak).

When you get home, sit down. Analyse your future and see the wrinkles!

#age #numbers #foreveryoung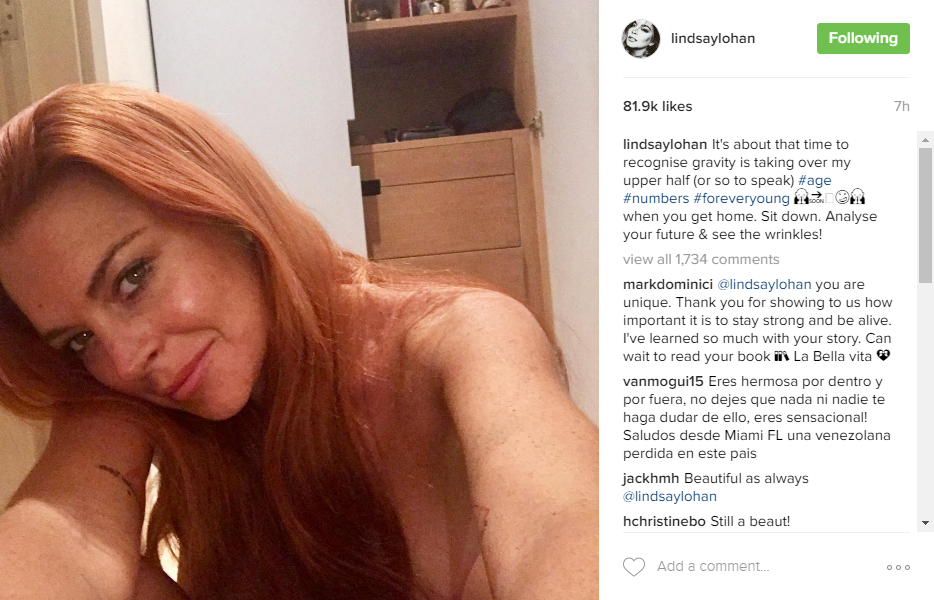 Not really sure if she's trying to preach self-acceptance or whether this is the before shot of a new surgery. I'm sure we'll soon find out.
In the meantime, let's take a trip down memory lane and remember the time she tried (and failed) to break the internet: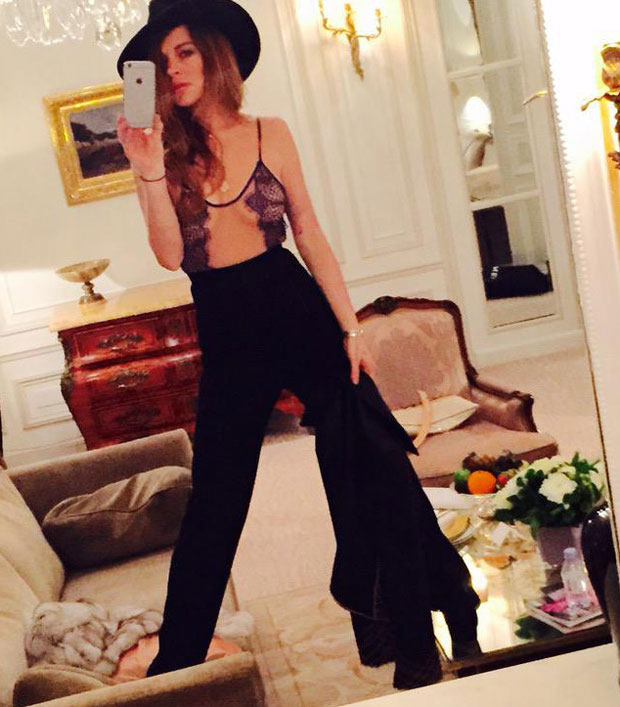 Good effort.
I wonder if she's still planning on running for president in the 2020 election? She'd certainly be a better candidate than Trump.