Lily Allen and Liam Gallagher having sex in the toilet of a plane isn't something that's even slightly surprising to me, but it's still a great story and you're gonna hear about it in this article.
Featured Image VIA
Lily has a new autobiography coming out soon and her tryst with Liam from back in 2009 is obviously going to be one of the big talking points in it. The pair were flying to Japan for a festival on the same plane and ended up getting wasted and heading to the toilet to bang. Here's how she describes it: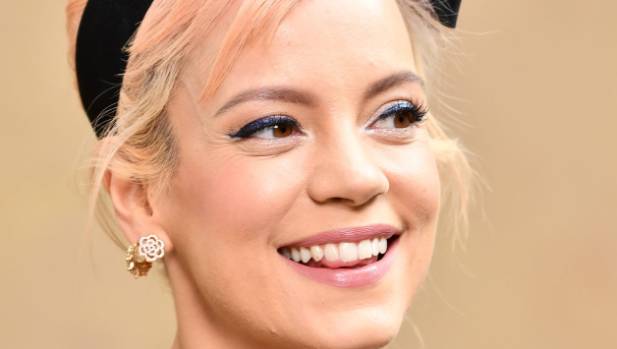 We got hammered on the plane. At some point Liam and I found ourselves together in the toilet doing something that he shouldn't have been doing, and it wasn't drugs. Then we were in a lie-down bed together.

When we landed in Tokyo, Liam said, in his distinctive nasal twang, "What you doing now? Why don't you come back to our hotel" . . .  I was like, "Yeah, OK".'

It wasn't until the next day when he said something like, "No one can hear about this because of Nic," that I clocked he was married. I knew Noel was married and I knew Liam had been married to Patsy Kensit.

That was partly why I fancied him. I'd grown up an Oasis fan. I was 12 when he and Patsy Kensit were on the cover of Vanity Fair as the coolest couple.

Six months later I was in my car with my driver when the phone rang. . .  It was Liam.'

He sounded awful, like he'd been up all night. '"Lil," he said. "I just need you to get on the phone. I've got Nic here. One of your mates is, like, trying to do a wind-up or something and saying that you and me had it off or whatever, and I need you to speak to Nic and say that it's all bollocks."

Oh, Liam, yes sure, it's all bollocks. Let's say it's all bollocks — of course I'll tell Nicole that it's all bollocks if that's what you want — and not think about it too much or even at all, and then maybe it will go away and not disrupt what really matters: The people we love and rely on.'
Guess that's all out the window now then eh with this book being published. Kinda wanted it to be a bit juicer rather than literally just 'we were doing something naughty in the toilet on the plane' but hey, I guess beggars can't be choosers. I'm sure there's a whole load of other choice stories in her book though – maybe whack it on your Christmas list.
For more Lily Allen, check her out sharing pictures of her vagina to promote her new album. Great idea.