The latest innovation in burger technology is finally here and it's called the Croll.
Images VIA 
Coming courtesy of Lidl, the Croll is a croissant/roll mash up that you can use for whatever purpose you could use a roll for – namely as two halves of a burger bun. Lidl are claiming that the Croll is a unique hybrid combining the delicious taste and texture of a croissant with the structural hold of a bread roll, totally revolutionising the food market.
You can use it for a whole bunch of foods other than a burger too – maybe whack your breakfast in it for a breakfast Croll, or some strawberries and cream for a mid afternoon snack whilst you're watching Wimbledon. Crucially, you won't get half the croissant bits all over your top whilst you're eating them thanks to the structural innovations they've employed. Sounds like it could be a real winner.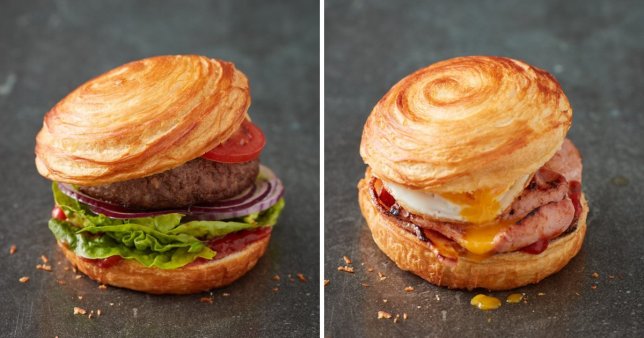 Here's what Richard Inglis, Head of Buying at Lidl, had to say about it:
This summer we want to help our shoppers get Big On BBQs, whilst remaining Lidl on price. The Croll is a deliciously versatile creation, which is sure to add the WOW factor to summer entertaining.
Really does sound awesome doesn't it, and the best thing is that it's only going to set you back 49p. Now if only the weather would get better so I can show all these great new menu items off at my BBQ hey?
Wanna see some more revolutionary food items this summer? Check out this halloumi burger patty from Iceland. Oh boy!