Lewis Hamilton is no stranger to racist abuse online but I bet the last thing he expected was to be called the N-word in an interview by former F1 champion Nelson Piquet.
69-year-old Piquet, who won the world title in 1981, 1983 and 1987, used the slur in his native Portuguese while referring to the seven-time champion's tussles with Max Verstappen (Piquet's daughter Kelly is Verstappen's girlfriend). The interview was actually conducted back in November, but the comments have only just come to light:
The neguinho put the car in the wrong way and didn't let [the other driver swerve].

The neguinho put the car in the wrong way on the corner, it's because you don't know the curve. It's a very high curve, there is no way to pass two cars and there's no way you can put the car aside. He did [Verstappen] dirty.
There's a bunch people saying that the term 'neguinho' isn't offensive in Brazil, despite a pretty straightforward translation on Google:

I don't know how acceptable the term truly is over in Brazil, but it's rubbed the F1 world up the wrong way this week, with Hamilton posting the following on Twitter:
"It's more than language. These archaic mindsets need to change and have no place in our sport. I've been surrounded by these attitudes and targeted my whole life. There has been plenty of time to learn. Time has come for action."
Mercedes issued the following statement in support of their driver:
"We condemn in the strongest terms any use of racist or discriminatory language of any kind. Lewis has spearheaded our sport's efforts to combat racism, and he is a true champion of diversity on and off track.

Together, we share a vision for a diverse and inclusive motorsport, and this incident underlines the fundamental importance of continuing to strive for a brighter future."
Finally, an F1 statement said:
"Discriminatory or racist language is unacceptable in any form and has no part in society. Lewis is an incredible ambassador for our sport and deserves respect. [Hamilton's] tireless efforts to increase diversity and inclusion are a lesson to many and something we are committed to at F1."
Interestingly, none of the statements mention Piquet by name. I guess he's a big name in the sport and they don't want to directly damage his reputation like that. Again, a bunch of people seem to think that 'neguinho' is an inoffensive term in Brazil, but then why would Piquet even refer to Hamilton as 'the black guy' and not by name, twice in the same interview? Just seems like casual 69-year-old man racism.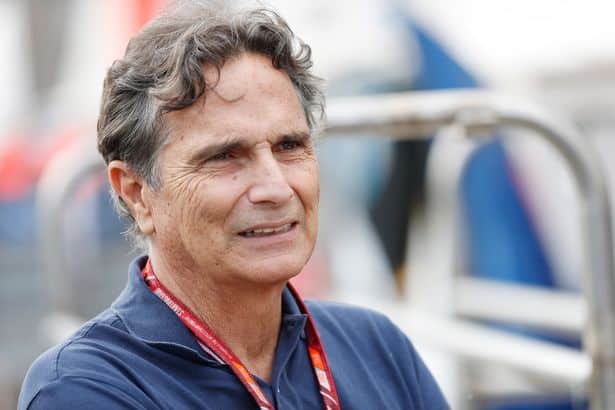 Not sure where the situation goes from here or what can be done beyond the same old generic 'racism is bad' statements being put out there. I mean it's not like they can ban Piquet from the sport or anything is it? Only thing I know is that Max Verstappen will be asked some awkward questions this weekend, that's for sure.
To watch a guy get the absolute crap kicked out of him for using the N-word at a house party, click HERE.