When you think about Leonardo DiCaprio and his spare time, you probably think that he just goes to luxury parties and has sex with supermodels, but in actual fact you would be slightly wrong because it turns out that sometimes he likes to play volleyball with his bros as well. Unfortunately it looks like he isn't so good at it though.
Images VIA 
Leo was down in Malibu over the weekend when they decided to bro down and get on that beach volleyball court. Sadly for Leo though somebody managed to pap him getting spanked in the face with a volleyball and unsurprisingly it's become an instant hit with the meme community, with hundreds of them popping up overnight.
Here's a selection of the best of them: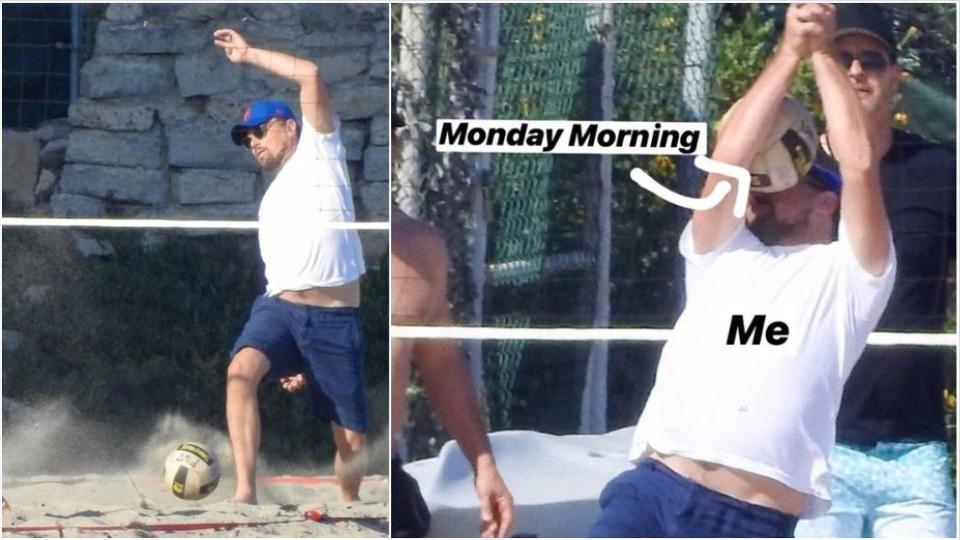 In life, I'm a Leonardo DiCaprio pic.twitter.com/SZvWRQth5r

— K H A L E D (@khaled22697) June 26, 2019
#LeonardoDiCaprio #volleyball pic.twitter.com/qkr01n0Xh5

— Carol Lopez (@_CFierroLopez_) June 26, 2019
#LeonardoDiCaprio's run-in with a volleyball is more evidence of the @Mets curse.

Kind of reminds me of…..😂😂😂https://t.co/t6ow9YEU2z pic.twitter.com/6MeLJhfDtV

— Shaughn (@Shaughn_A) June 26, 2019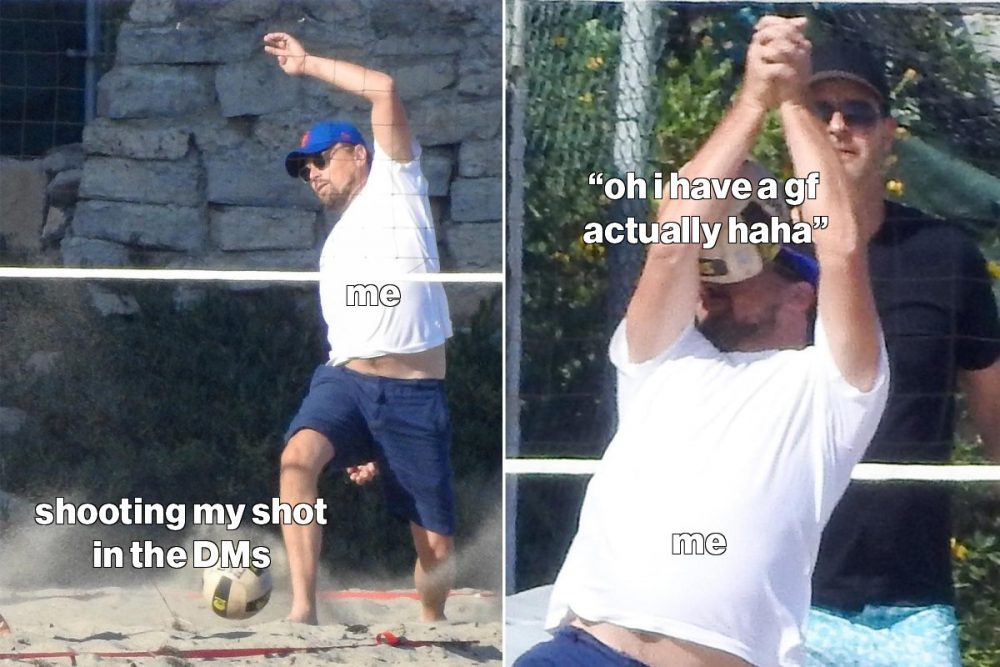 Heh heh heh. They weren't really that good were they – sorry about that but I really thought some people could do better with such great content. Give it a few days.
As good (?) as all those memes are though, I really think the best thing about it is that Leo has completely and utterly missed the ball with his spike and doesn't look like he was even anywhere near it? Like how can his hands be there and the ball be in his face? Is he drunk or something?
Really puzzling technique there from Leo, but do you think he gives a fuck when his life completely rules? Probably not.