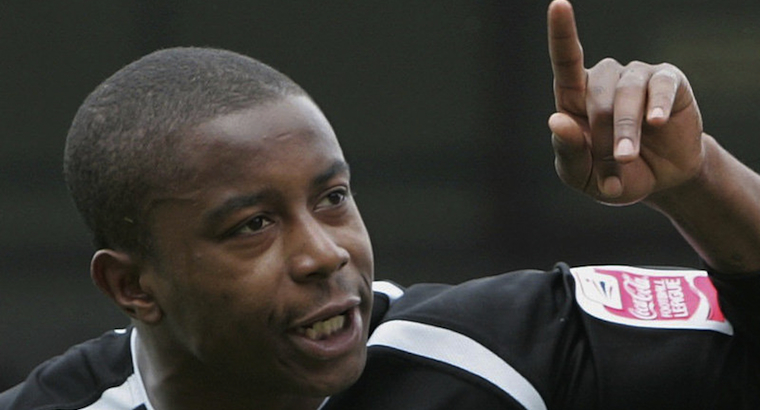 With all the Euro 2012 predictions I've been doing recently I haven't really dedicated as much time to finding really stupid videos of footballers doing really stupid things – like this one of Nicklas Bendtner begging for a slice of pizza or this one of Petr Cech trying to play drums – as usual, but my buddy Jack Crosby alerted me to this one and I had to write something about it because it's probably one of the funniest clips yet.
Does anyone remember Leon Kinght? He's currently plying his trade at Glentoran over in the Irish Premier League at the age of 30, so it's fair to say the slump down the lower leagues as been fairly meteoric for Leon Knight as at one point in his career he was banging them in for Chelsea's reserves, altohugha dmittedly is more well known for his time at Brighton and Swansea. I've definitely heard of him but I don't really know anything about him. This video is about to change all that though.
Footballers are sometimes known for their unusual hobbies – what about Gary Neville's ridiculous eco house or Tomas Rosicky's death metal guitar skills? – but most of them tend to just stick to fvcking each other's wives and the golf course and/or Xbox. Leon Kinght has a different hobby though: he likes commentating to hiw own goals on YouTube. And boy does he go crazy. He runs around the lounge a couple of times like a coked up maniac celebrating screaming 'it's in, oh my God it's in' when he taps the ball in from about 2 yards after a defensive commotion in the box. Most of his goals seem to come from defensive mishaps in the box and he just pops up and taps it in from a couple of yards. I guess that's why he's playing for Glentoran and not Chelsea anymore.
Other great nuggets of commentary include:
'Don't drop those mate – if you drop those I'm gonna be iiiiiiiiiiiiiiiiiiiiin. DON'T DROP THOSE MATE! DON'T DROP THOSE! He looked like he had fairy liquid all over his gloves!'
'I touched that one like I touched my girl – delicate, just subtle'
'This goal is COMPLETE TEKKERS!'
'Keepers looking like he's got nails in his feet!'
'He only five foot six but he can leap like a fish.'
[yframe url='http://www.youtube.com/watch?v=16Qv_p0ILWc&']