It goes without saying that Jamie Vardy has exceeded all expectations this year, going from relatively unknown to the Premier League's bona fide goal machine in the space of a year. You literally couldn't have written it, and if you had, everyone would have assumed you'd lost it. But here we are: consecutive goals record broken and potential Hollywood film on the horizon, it really is an amazing time for English football.
Featured image VIA
We all chuckle every time he slots in another, but each goal is proof that he's more than a flash in the pan, and him scoring is pretty much the only dead cert in a generally inconsistent league that makes Gazza look steady. Such is his notoriety on social media, 'chat shit get banged' and 'Jamie Vardy's having a party' are known memes by fans and the non football obsessed alike.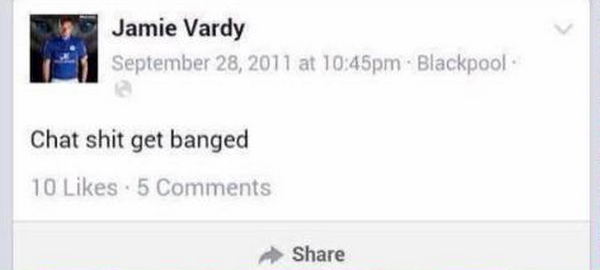 Image VIA
That's why there's now a petition from PredictTheSix.com that's promising to put £10,000 up for a statue of the forward if they receive enough signatures. They've already written to the club making them aware of their proposed plans and the petition's currently on 1,250 signatures – smashed it.
Here's what the petition says:
We want to ensure that Vardy's record-breaking accomplishments don't go unnoticed for generations to come and we're worries that without a huge, bronze statue of someone so influential outside his home, this may become the case.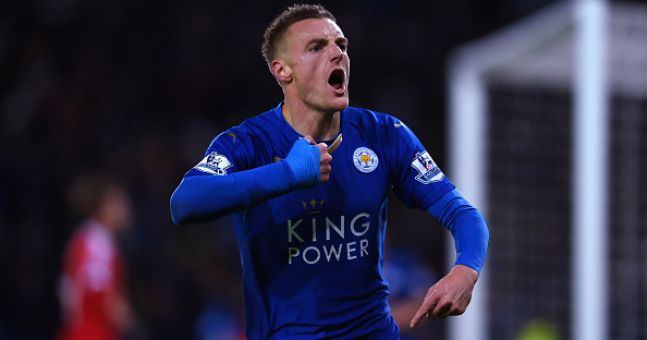 Image VIA
Jamie Vardy currently has 15 league goals and it's not even Christmas yet. If he carries on like this he's in with a good chance of hitting 30 this season. Although he looks class, this may still be the pinnacle of his career, so why not memorialise it now as it's happening.
Should you feel strongly enough about Jamie Vardy, and his right to be forever remembered for his ability to bang and party, then sign the petition and make it happen.