If you've been on the internet in the past couple of weeks, then you've almost certainly these freaky AI photographs that people are uploading of themselves where they look like a cross between Grimes and the new 'Avatar' movie.
Images VIA
Pretty cool right? Well, it might be worth it for that cheap endorphin hit when someone you met at a party once at university years ago says 'looking sharp' or similar, but would you think it was so cool if your photograph ended up in a Russian advertisement for contraception or erection pills?
Probably not, but legally that is now what could happen after you upload the photos to the app. Obviously nobody read the fine print of what you were signing when you sent over your photographs and agreed to the terms and conditions, but it turns out that Lensa AI now has the right to use your pictures however they see fit in the future.
Here's what the clause said: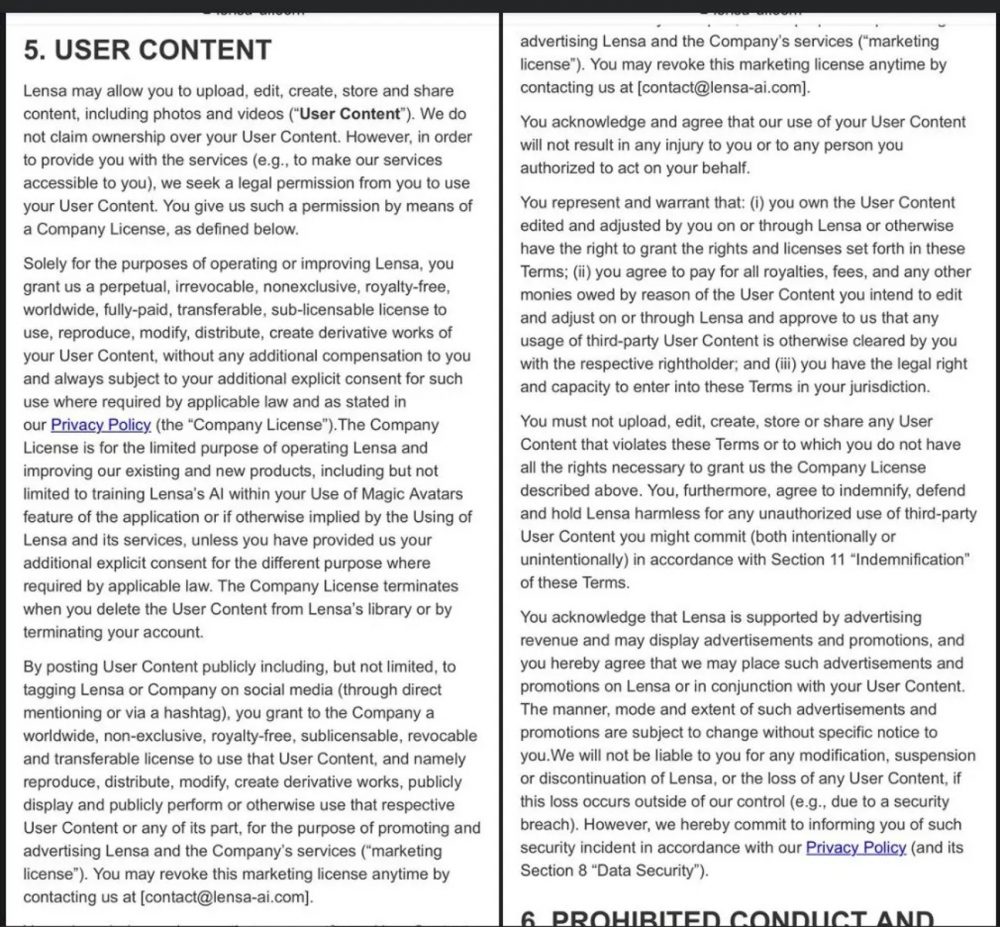 Lensa may allow you to upload, edit, create, store and share content, including photos and videos (User Content").

We do not claim ownership over your User Content. However, in order to provide you with the services (e.g., to make our services accessible to you), we seek a legal permission from you to use your User Content.

You give us such a permission by means of a Company License, as defined below.

Solely for the purposes of operating or improving Lensa, you grant us a perpetual, irrevocable, nonexclusive, royalty-free, worldwide, fully-paid, transferable, sub-licensable license to use, reproduce, modify, distribute, create derivative works of your User Content, without any additional compensation to you and always subject to your additional explicit consent for such use where required by applicable law and as stated in our Privacy Policy (the "Company License").

The Company License is for the limited purpose of operating Lensa and improving our existing and new products, including but not limited to training Lensa's Al within your Use of Magic Avatars feature of the application or if otherwise implied by the Using of Lensa and its services, unless you have provided us your additional explicit consent for the different purpose where required by applicable law.

The Company License terminates when you delete the User Content from Lensa's library or by terminating your account.
Yeah that's really not so good, although I kinda feel like it's so widely known that companies steal our data and do whatever they want with it these days that it would be more surprising if they weren't up to something nefarious like this. The truth is that nobody is probably going to care anyway because they just want to see themselves dressed up in that cool AI sci fi look and watch the likes and comments roll in. So what if their image is used somewhere they're not aware of? Fair trade off in many people's eyes. Let's go!
For more of the same, check out artificial intelligence showing us what Henry VIII would look like in 2022. Such a wonderful use of technology.