Police are still trying to piece tighter the motivations of the man responsible for the biggest massacre is United States' history last week and it's likely that every day some more new information will be revealed.
Featured Image VIA
Today, the Las Vegas Metropolitan Police have told us that before the massacre began, Paddock shot a security guard named Jesus Campos in the leg and injured him. Weirdly he was left alive though, which doesn't really add up with Paddock's MO considering what he was about to do.
Campos came to investigate when he heard some drilling going on in Paddock's hotel room. It's not known why Paddock was drilling holes, but it's thought that his may have been to fire bullets out of or to install cameras to see if anyone was coming up the corridor. It's thought that this may have caused Paddock to change his plan as he may have been hoping to escape following the shooting, but his encounter with Campos forced him to change his plans.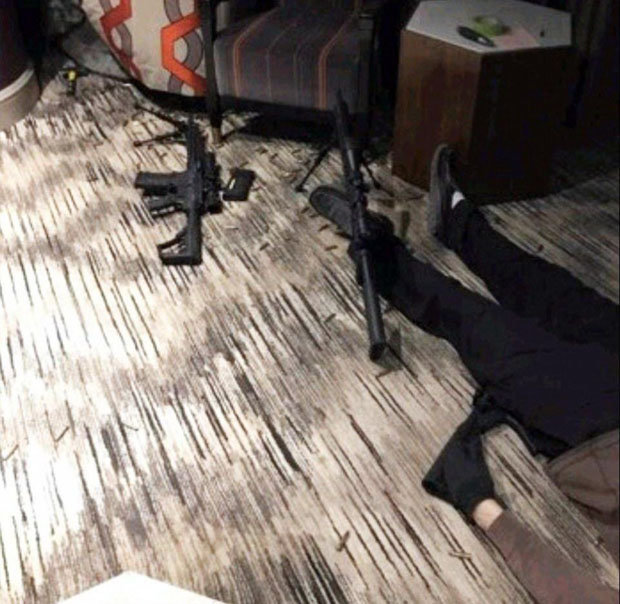 Sheriff Joe Lombardo said the following:
Campos was injured six minutes before the mass shooting. The encounter could have scuppered Paddock's plans.

We want to figure out the 'Why'. We would like to know the motive. Until we discover that, we'll never know why he did this.
Yeah, useful comments there from Lombardo, who also had previously said he didn't think that Paddock ever thought about escaping. Looks like they're really getting somewhere with the case then.
For more on Paddock, check out the decoded note that was left in the room. Provided some clues at least.