The Krispy Kreme crew have revealed the most expensive doughnut in world history at Selfridges in London — containing a ridiculous £1,000 price tag.
The doughnut is made up of Dom Perignon 2002 champagne jelly, 24 carat gold leaf, gold dusted white cholocate flowers, edible diamonds, and other stupidly expensive sounding ingredients.
I think we speak on behalf of everyone when we say get out of our face with your £1000 doughnut, Krispy Kreme. It doesn't even look like a doughnut, it looks like something some alien shat out from outer space and just happened to land in Selfridges. Dom Perignon champagne jelly? Gold dusted white chocolate flowers? Which gassed up baller rapper are they making this for?
Absolutely ridiculous. Would eat the fuck out of it though, not gonna lie: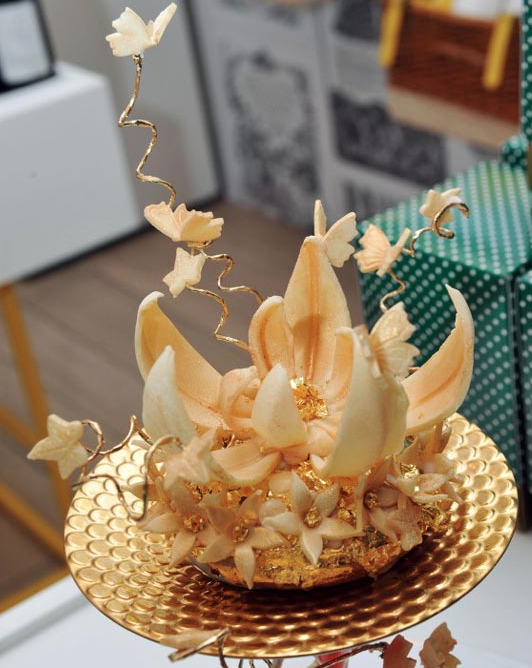 ☛ More Pricey Things: 18 Insanely Expensive Items You'd Have To Be Crazy And Extremely Wealthy To Buy