Kim Kardashian has angrily spoken out to defend her 7-year-old daughter North West, after many people doubted whether the child had painted a scenic mountain landscape herself.
Featured Image VIA
Here's what Kim had to say to the haters and naysayers: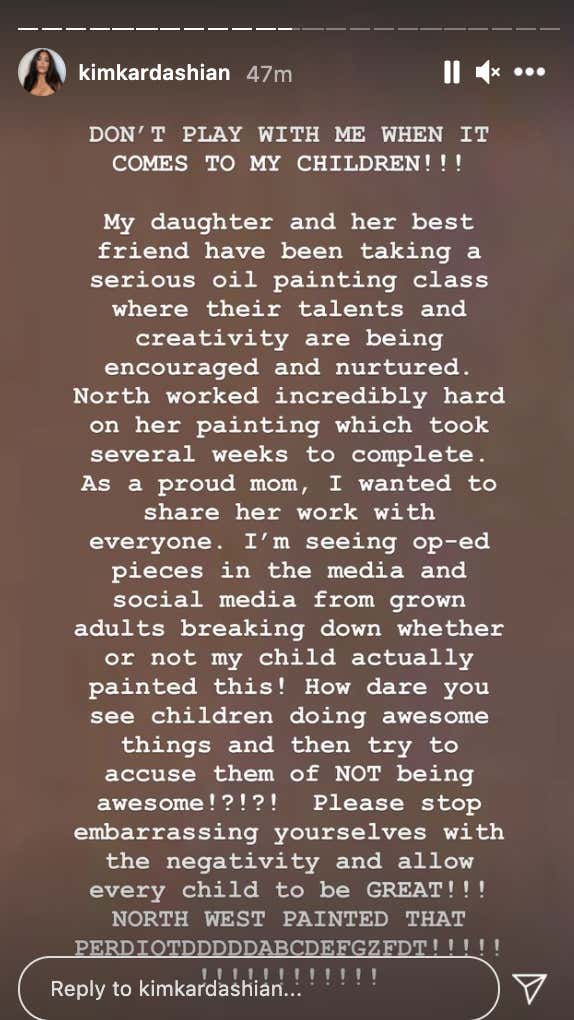 And the painting in question: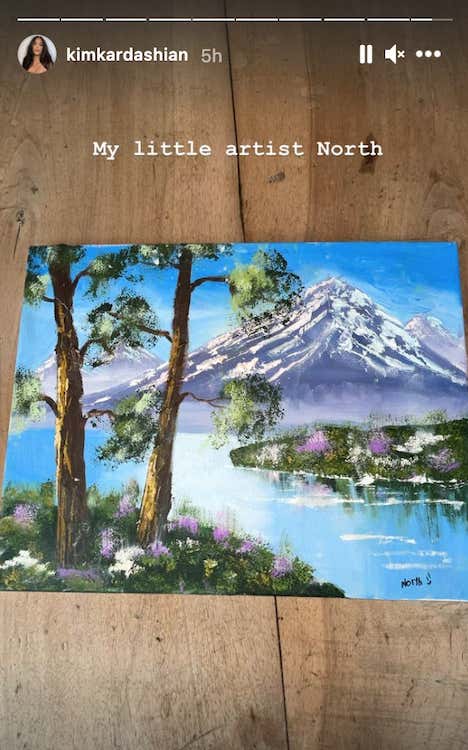 I don't want to say for sure whether 7-year-old North West painted that or not, but if she did, then I think she might actually be one of the greatest artists in the world? I mean I'm pretty sure you could hang that up at the Louvre in Paris and nobody would bat an eyelid. Look at the depth, the detail, the colours, the vividness! Could little North West be a Picasso in the making?
As if Kim's word wasn't enough, her friend whose daughter is also good at painting backed up the Kardashian's side of the story: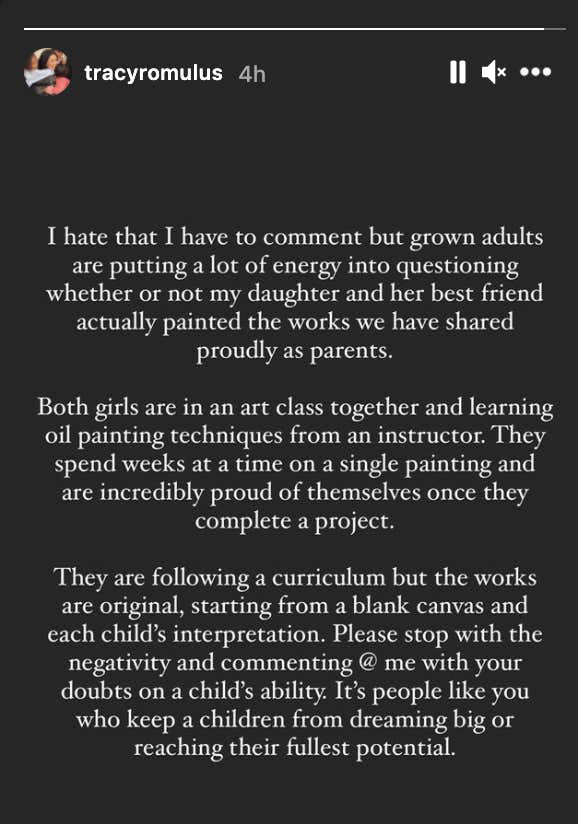 Whatever you believe, there's only one way to settle this for sure – get North West on a live stream and get her to paint something on camera from start to finish. Kim K has 200 MILLION followers on Instagram. Imagine if just half of them tune in to see 7-year-old North West paint a masterpiece on livestream, leaving no doubt as to her artistic ability. She'd turn into an instant legend.
It is pretty funny seeing Kim get so worked up over this though, as if she doesn't realise just how spectacular North's painting is and why people would doubt she made it all on her own. Take it as a compliment, Kim! You have a little prodigy on your hands (apparently).
To meet the 'African Kim Kardashian' and the rapper-turned-politician who's dating her, click HERE.