It's always exciting when a fast food outlet adds a new menu item to their selection, but it's even more exciting when it's an option that looks as incredible as the 'I Love You Bacon' burger at KFC.
Images VIA 
The burger is pretty simple really – it's just a massive piece of chicken with two pieces of bacon and cheese either side of it – but you can't go wrong with the classics. It'll set you back £5.39, or £6.39 for the meal and will be in stores from Bank Holiday Monday.
You're gonna have to be quick though as it's only available for six weeks. Get a load of this if you're still not convinced: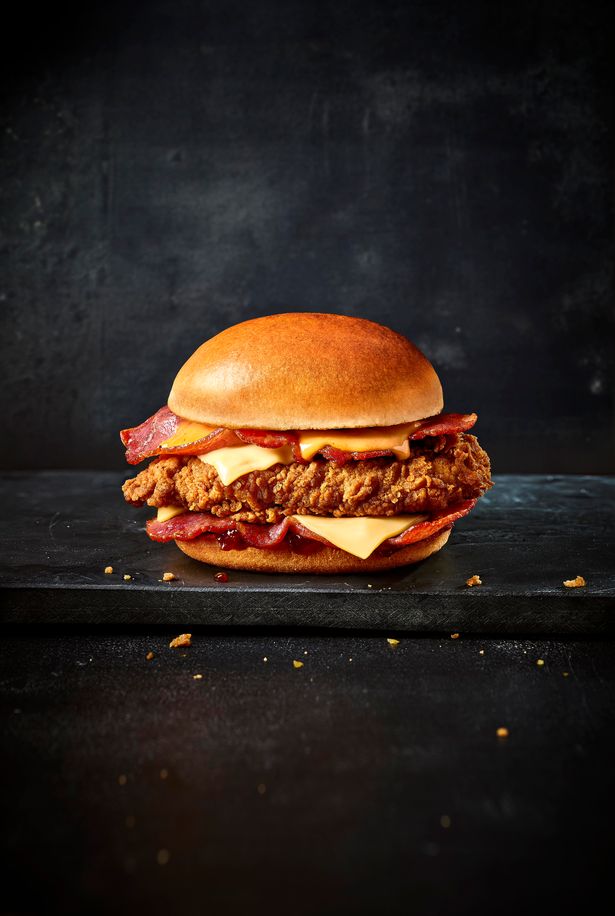 Mmmmmmmm. Marcus Bruck – a brand manager at KFC – said the following about the product launch:
Let's face it, we've timed this burger badly.

We're launching the I Love You Bacon Burger in a year when unprecedented numbers of people are eschewing meat and embracing the aubergine.

But for those bacon lovers that remain, this one's for you. It's so irresistibly tasty – try one before you turn vegan.
Doesn't really sound that confident about it does he, but I suppose it's better to launch something with low expectations and exceed their rather than the other way round. Even though the vegan revolution is here though there are still gonna be countless meat eaters out there who are absolutely going to love the 'I Love You Bacon' burger so I'm not really sure what he's on about. Maybe he's about to get fired or something.
For more bacon, check out this new job out there as a bacon critic. Dreams can come true.