A few years back, Kim Kardashian "broke the internet" by posing fully naked for Paper magazine. It was an oily, butt-fuelled moment that has left a gigantic backside etched onto many people's memories forever.
Featured Image VIA
Since then, Kim's younger sisters Kylie and Kendall have done anything they can to try and break free from the shadow of their sibling. Which brings us to this story, where Kendall has peaked and decided to do a fully nude photoshoot of her own. It's definitely more demure than Kim's, in that she's got a see-through raincoat on as well. So yeah, not demure, but certainly modest by the Kardashian's standard.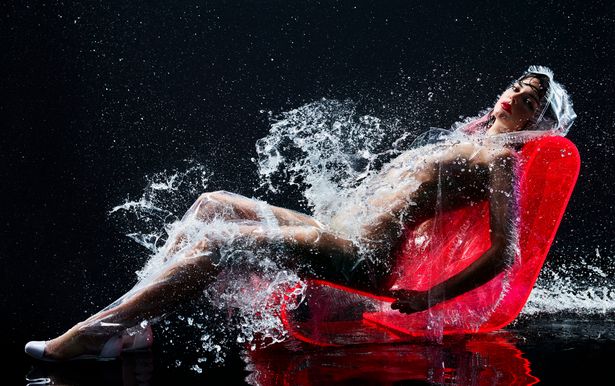 In case you're wondering, the shoot is to be including in the recent issue of Harper's Bazaar. Yep, I'm sure you're really reading this post to find out that tidbit of information.
For more Kendall, here she is flashing her nipple on Instagram. She just can't help herself.