They say that if you add Nutella to anything then it instantly makes it better, but can that really be true of chicken kebabs?
Images VIA
I'm not sure myself, but today is World Nutella Day and in order to celebrate the guys at Kabab and Deliveroo have decided to team up to build what can only be described as the Nutella Kebab. The chicken in the kebab is marinated in the spread for six hours before being flame grilled to perfection, as well as being seasoned with cumin, cayenne pepper and fresh lemon juice. Does sound pretty delicious to be fair.
Joe Groves of Deliveroo had this to say about it: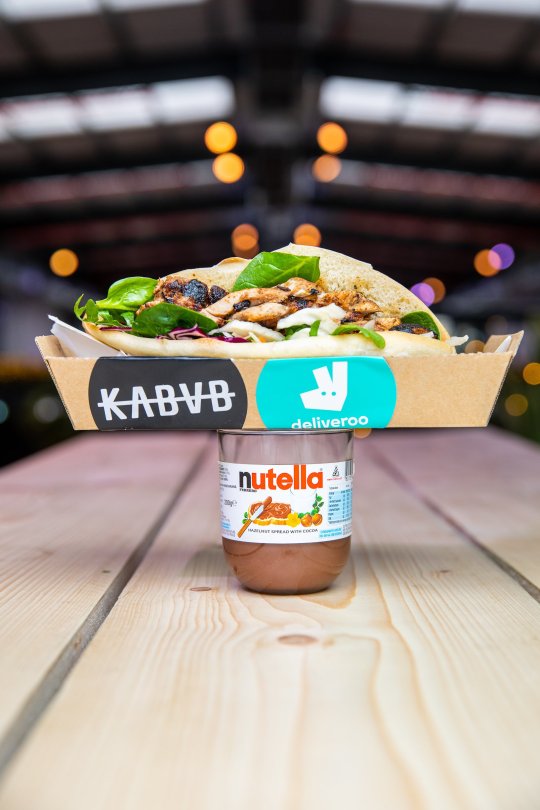 World Nutella Day is fast becoming one of the craziest food days in the calendar.

We love any excuse to come up with an oddball dish and today is no exception.

Deliveroo is all about giving Brits the chance to try any and all foods they fancy, no judgement here Britain.
What a great soundbite. To be fair, you only really need the picture and the ingredients to sell something like this but fair play to Joe for trying so we can pad this out a bit.
The Nutella Kebab is on sale all this week wherever there's Deliveroo and Kabab. It will set you back £9 and it's recommended that you pair it some halloumi fries and harissa yoghurt. Mmmmmmm sounds good.
For more of the same, check out this idiot bathing in 600lbs of the stuff because he loves it so much. Weirdo.