People are always spreading horror stories about the kitchens in greasy kebab houses, but I don't think I've ever heard about one where the chicken has actually turned green because it's been in such bad condition.
Images VIA
Now I can though thanks to the Orient Kebab House in High Road, Leyton where food inspectors literally found rotting chicken and an infestation of cockroaches in their kitchen. I don't understand how anyone could let somewhere get so rank, especially the kitchen FFS?
The chicken had managed to turn green after the container it was stored in had a hole in it and was stuffed with another dirty plastic bag. Both adult and nymph German cockroaches were found all over the kitchen in particular key areas such as the deep fat fryer, the fridge freezer and food preparation areas. The walls were also covered in mould and stagnant water and leftover food debris was found all over the floor. It basically sounds like a skag den, not a kitchen – it's completely and utterly rank.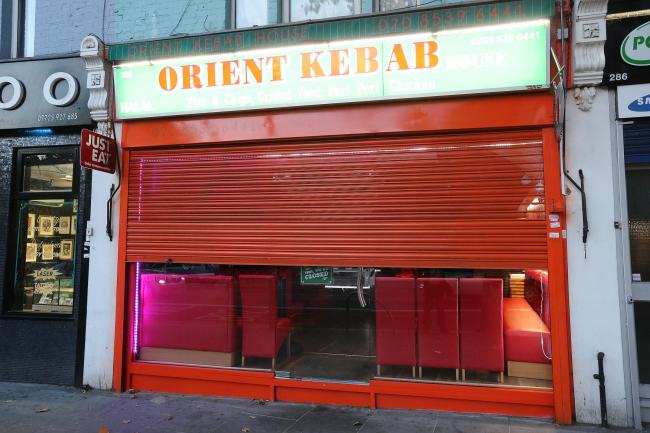 Inspectors labelled the conditions as atrocious with Counciller Clyde Loakes, Deputy Leader and Cabinet Member for the Environment saying:
If you were hungry walking into this establishment then the shocking findings behind the counter would quickly make you lose your appetite.

It is astonishing that the owners felt this was an unacceptable way to run a food business, with the severe lack of hygiene putting the health of customers at serious risk.

We will continue to do everything in our power to force businesses like this to clean up their acts.
If you're living in the area and haven't actually managed to enjoy the 'pleasure' of the Orient Kebab House, then you'll probably be relieved to hear that there's no chance of you going there any time soon – the place has been shut down indefinitely following the inspection until their long list of hygiene complaints are met.
For more awful kebab shops, check out this one that might even have been worse. For real.