Every other story about Katie Price is about how she's swerving bankruptcy proceedings by running off on holiday, so if you're one of her many creditors you probably won't be pleased to see what she's up to this time.
The Page 3 legend has been living it up in Thailand, where she's debuted one of the most outrageous tattoos I've seen in a while – a massive, intricately-detailed lacey thong: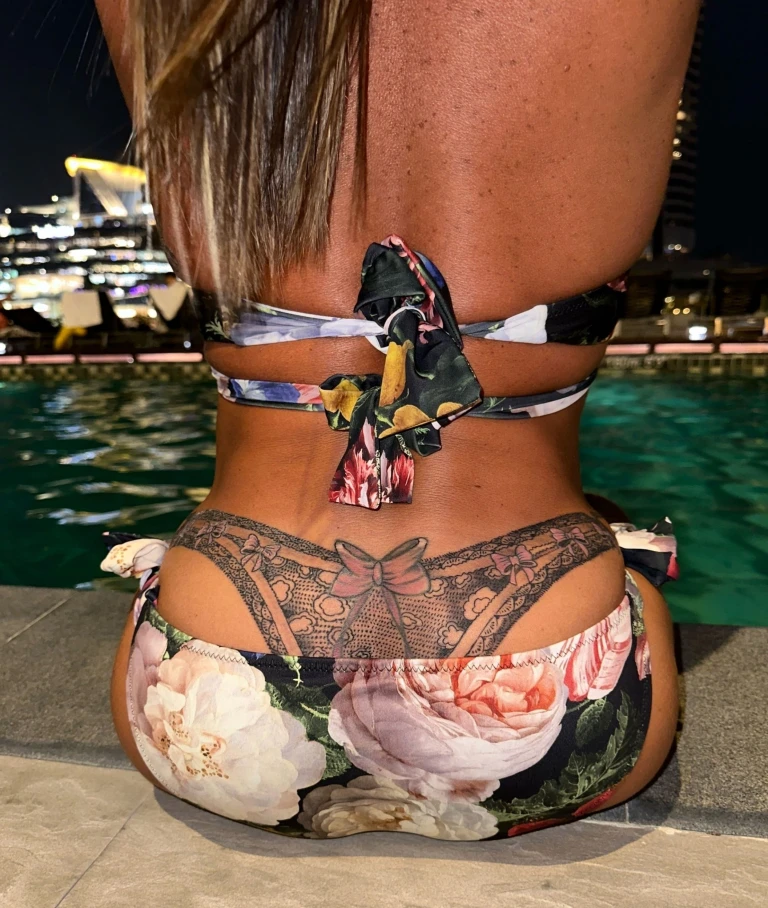 For someone who never wears underwear, it could be pretty practical I suppose. Here's another look as she posed up a storm during a nighttime dip: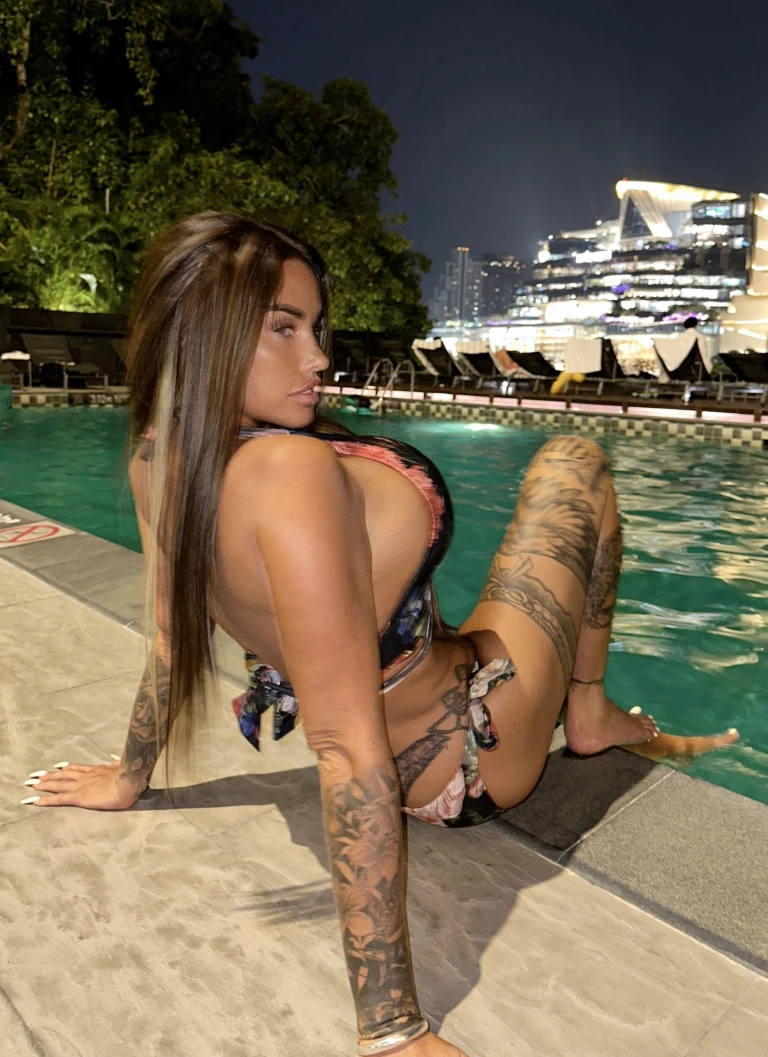 It's not the only new tattoo Katie Price has gotten while out in Thailand this time. She also got the word 'family' in cursive across her right knee and a huge diamond on her other knee, bringing her total tattoo count up to 19: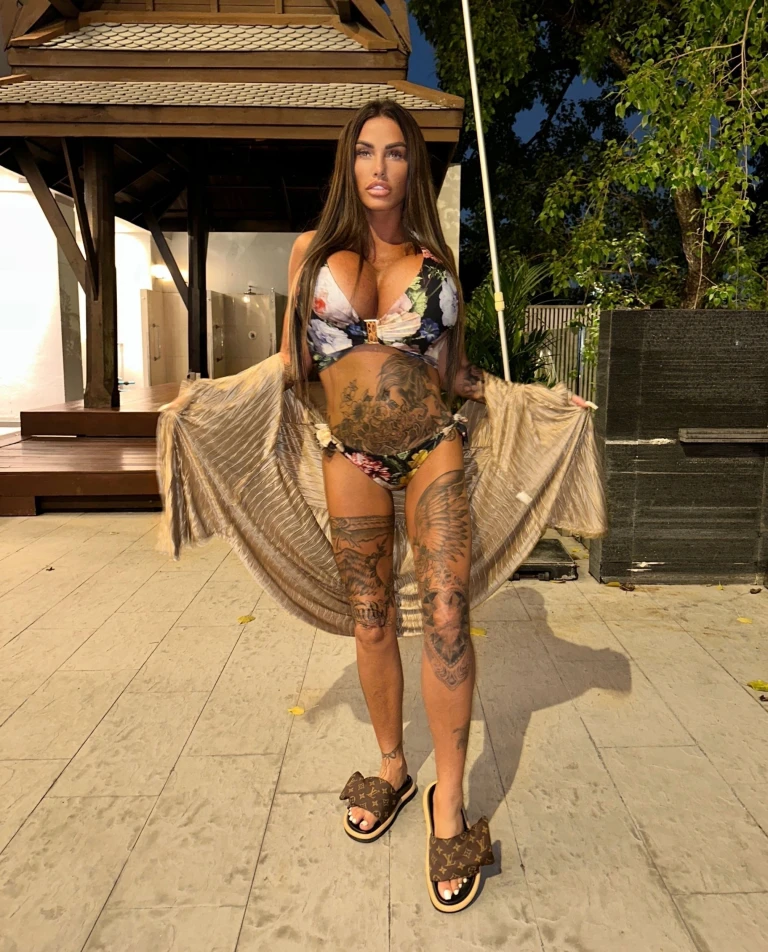 Listen, I'm not going to pretend like I'm a fan of Katie Price's extensive surgeries and tattoo collection, but it's her body and she can do what she wants with it. It's just interesting how she can afford to get all this work done when we've been hearing that she's on the verge of bankruptcy for the last few years. Also pretty wild that anyone would get a thong tattoo done, let alone a 44-year-old woman, but we're not here to tattoo-shame or age-shame so I'm not even going to mention it.
Just the other week, Katie Price was telling us how her boobs are now so big that she needs to get her bininis custom-made. What an achievement!