46-year-old Kate Beckinsale's mission to run through as much young cock as possible is going swimmingly, having briefly dated Pete Davidson, MGK, Jack Whitehall, and now this 22-year-old emo stoner musician from Canada named 'Goody Grace'.
Here's the happy couple: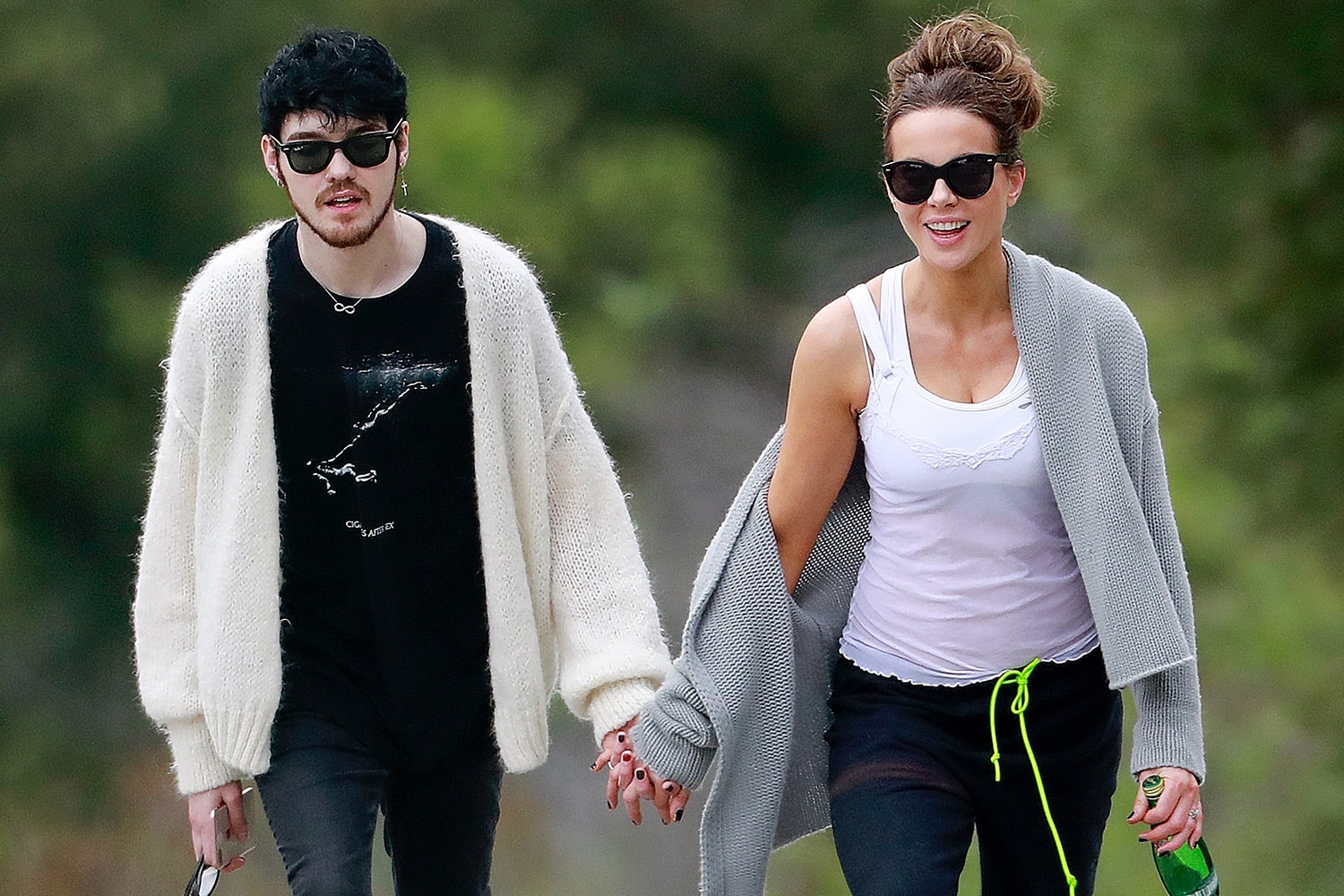 Naturally, haters and trolls on the internet are now spending their time commenting on every post and photo that Kate Beckinsale puts up to make fun of her for dating a 22-year-old.
She's recently been sharing a bunch of videos on Instagram where she's been trying to train her cat, with poor results. Videos like this:
She captioned one of the videos:
Very much did not go as planned,. Please tell me if this worked for you and WHY MY CAT IS BROKEN.
To which a troll replied, making reference to boyfriend Goody Grace:
Try and see if your new tom boy will adhere.
I don't know if this troll though that Kate Beckinsale would see their comment, but she did, and she fired back with the following, referencing the fact the troll meant to write 'toyboy':
Try and see if you can spell and not just goon yourself straight out the gate.
Oh shit!
Did she nail that comeback or what? Trolls attack you over your boyfriend, you attack them over grammar. I mean no one likes having their spelling corrected, do they? Not even anonymous internet trolls who get off on harassing celebrity MILFs. Joke's on you, haters! Let Kate Beckinsale train her cat and shag her 22-year-old boyfriend in peace.
For the time Harvey Weinstein called Kate Beckinsale the C-word because she didn't dress slutty enough at his movie premiere, click HERE.