As if Justin Bieber wasn't annoying enough already, it turns out that he's also really good at ping pong and absolutely whooped Action Bronson in a game over the weekend.
Both of them were hanging out at SPIN in New York City  – a ping pong themed bar owned by Susan Sarandon – for an NBA All-Star weekend event hosted by Tammy Brook, Rob Stone, Steve Rifkind and Fader Magazine, with music provided by DJ Khaled. Sounds like a pretty swell event right, although I'm not actually sure who any of the hosts are.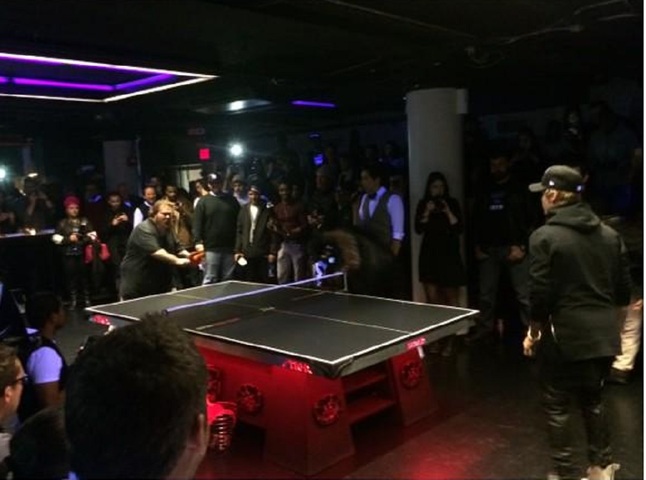 In any case, Action thought it would be really funny to challenge Justin to a game of ping pong because he probably thought it wouldn't be too difficult to beat the wiener. Unfortunately for him though he was completely and utterly wrong.
Despite his initial reluctance to compete against Bronson, Justin eventually agreed to play him – and then proceeded to absolutely school him, beating him 21-0 which has got to be super embarrassing for Action. Maybe he should just stick to what he's good at, like body slamming fans on stage.
It turns out that Bieber asks for a ping pong table on his tour rider and plays on it religiously before his shows, so that explains why he's such a G at it. You can check a video of the game below: