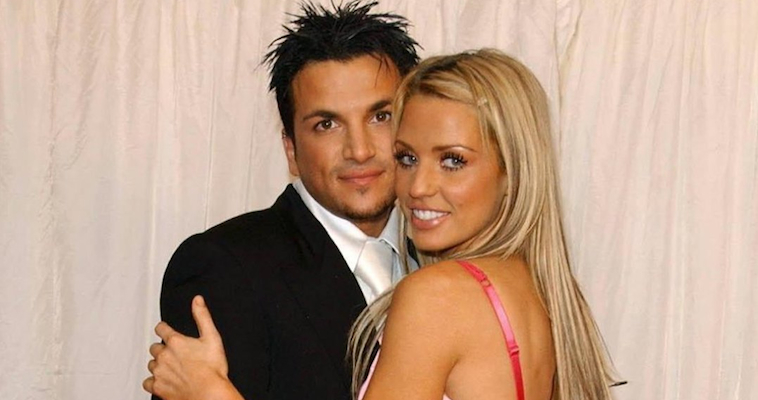 I dunno if this is really old and everyone has heard it and there's a different YouTube video that has about a million views or what –  it seems pretty surprising to me that something as lolz as this wouldn't be widely publicised but stranger things have happened and the video I've included only has 18K views – but it's really funny so I thought I might as well stick it up on Sick Chirpse, especially over the holidays. I'm sure everyone remembers a few year ago when Jordan and Peter Andre fell in love on screen during I'm A Celebrity Get Me Out Of Here and thus both subsequently launched probably the two most boring of all ongoing reality TV careers ever. It seems like neither of them will ever be off our screens ever and neither of them ever do anything interesting, yet more and more shows keep coming out.
There's a new Peter Andre show coming out soon, it's like wow, do people actually still care about this dude? Apparently so as well he performed more gigs than anyone else in the world in 2011? My first question is how the hell do so many people want to go and see him? My second question is how the hell does he have enough songs to perform a set? And my third question is where the hell does he find the time to play all these gigs when he's busy making reality TV shows all the time?
This is all beside the point though. This post is about when Peter Andre and Jordan decided to record a duet album together in 2006 and the lead single was a cover of 'A Whole New World' from Aladdin which is a massive hit and it was  also pretty cute that a couple who fell in love LIVE on our screens would sing that to each other, right? I guess that's what their management was banking on anyway. The song itself peaked at number 12 which probably wasn't what the money men were after and it completely sucked but I guess you can't win them all, huh?
I haven't heard the actual released version of the song, that was just a guess but you know it's probably a fairly accurate one. I don't even remember it happening to be honest but I imagine that some people at the time must have questioned whether Jordan/Katie Price could actually sing or not because I don't think she actually has any experience in actually doing that. I guess the finished version must have been auto tuned to the max because this version that has emerged is absolutely diabolical. Like you'll probably think it's bad when Peter Andre starts singing because he's hardly the best singer in the world despite it being his main profession (kinda) but when Katie comes in, just wow. It's horrific to think that anyone would even let her sing and make her think that it might sound OK to release – even after a tonne of autotune – after listening to this original version. It really is that terrible. Words fail me. If I'm slow on the boat with this I do apologise again, but I felt like it was something that people needed to hear. Check it out below:
☛ More: Can Divorcing Peter Andre Make You Mental? 
☛ More: Peter Andre's My Life – Is He The Biggest Douchebag On Television? 
☛ More: X Factor Losers MK1 Gurn Their Way Through Daybreak Interview 
[yframe url='http://www.youtube.com/watch?v=DGKkYCeuiaI']