Amber Heard was giving the first of her three days of evidence in the Johnny Depp V The Sun defamation trial yesterday and boy, did she give us our money's worth.
Featured Image VIA
Her testimony/witness statements included multiple stories about Depp attacking her and going absolutely crazy on drugs, as well as some stories about how he would get jealous of her co-stars and accuse her of having affairs with them. Here's a summary of the 'highlights':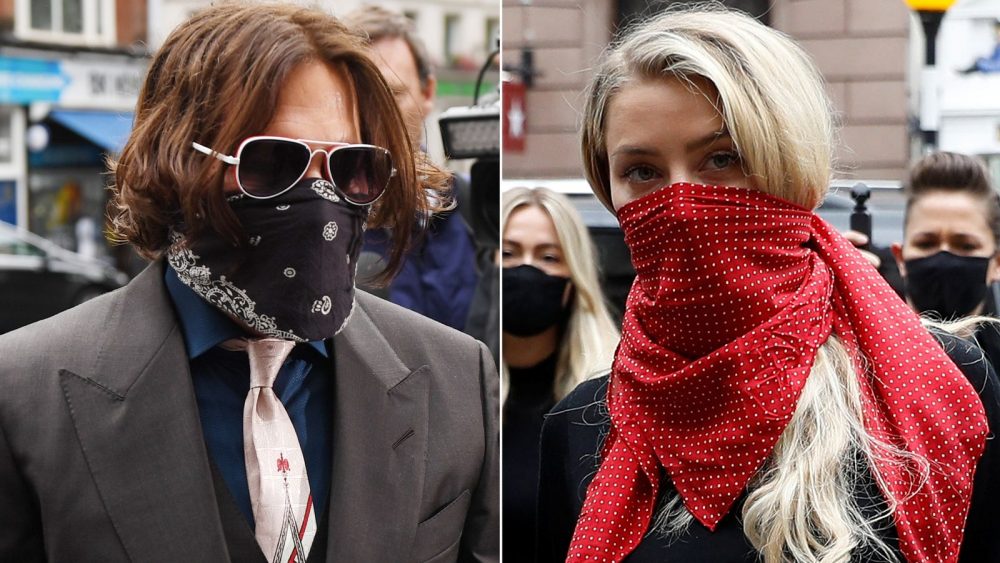 Heard: 'I remember pleading with Johnny saying he was hurting and cutting me and asked him to let me up.

He was screaming at me, over and over again, 'You ruined my life, I hate you, I'm going to f–king kill you and I'll f–k your corpse.

He said it so loud and over and over: 'I am going to f–king kill you'. I really thought I might die.

He would blame all his actions on a self-created third party instead of himself, which he often called 'the monster.' He would speak about it as if it was another person or personality and not him doing all these things.'

[Sun attorney Sasha] Wass alleged the rented house was left in "carnage," with an estimated $190,000 damage as Depp trashed it after taking 10 ecstasy tablets in two hours and downing a bottle of vodka and wine, The Sun said.

He even allegedly peed on the floor and painting a "fake d–k" on the crotch area of a female painting in the house — which he admitted was "possible" given his demented state of mind.

Heard: He accused me of having affair with Channing Tatum, Leonardo DiCaprio, Eddie Redmayne, Jim Sturgess, Kevin Costner, Liam Hemsworth, and actress Kelli Garner.

He would taunt me about it — especially when he was drunk or high — and had derogatory nicknames for every one of my male co-stars he considered a sexual threat.

For example, Leonardo DiCaprio was 'pumpkin-head,' Channing Tatum was 'potato-head' and 'Jim Turd Sturgess.'

He spoke possessively of me as 'my woman' and made comments that he wished he had found me before I had slept with anyone else, joking he would have locked me away at 14. He would obsess about how I dressed. If I wore a low-cut dress, then he would say things like 'my girl is not gonna dress like a whore.'

He demeaned me anytime I tried to wear anything that could be seen as sexy, calling me a 'whore,' 'slut,' 'fame-hungry' and 'an attention whore,' but it got worse over time.

He started saying things like 'well I'm going to have to watch you get raped' and 'I hope you get railed by a bunch of f**king fellas.'

Sometimes he used racial epithets about the men I would be – or deserved to be – assaulted by, saying things like 'a slimy Mexican' or 'a f**king gang of big black mother f**kers are going to f**k you and get their big c**k in you."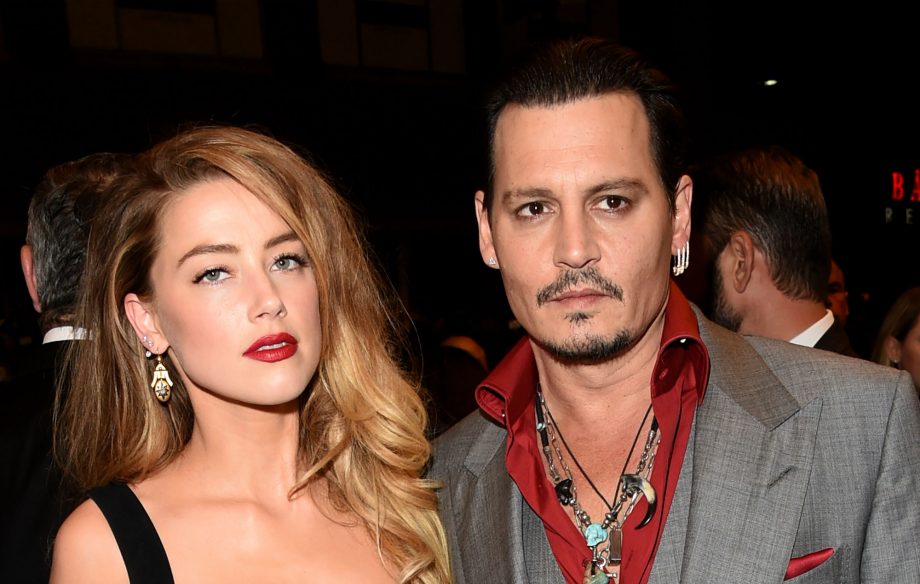 I mean I've been saying for the last two weeks that Heard has been coming across as crazy in some of the testimonies that people have been giving against her, but then she comes out with all this and you really have to question what was really going on in their relationship. I guess they were completely messed up on drugs and alcohol all the time which may have impaired their memories of certain events, but I still think that it's crazy that both Depp and Heard have such completely differing accounts of their relationship, and that they're both willing to go to court and essentially gamble millions of dollars on their version being correct.
That's a dangerous game and someone here is going to get completely screwed. Just not sure who it's going to be right now or even who is telling the truth. Stay tuned.
For more of the same, check out everything ridiculous that has happened at this trial so far. Literally so many crazy revelations.