The former 'The Only Way Is Essex' star, Joey Essex, has decided to go back to school in order to have another go at his GCSEs.
Images VIA
Despite the fact that this kid is thicker than a plank of wood, he's decided to at least attempt to add something on his CV, all for his new TV show 'Re-Educating Joey Essex'. Good luck.
On the topic of finally achieving something in his life, Joey said:
I did it to to prove I've got the confidence to do it again.

The experience was ridiculously amazing and crazy at the same time – I've always wanted to go back to school, and I got to go back to school for one day.

I got my phone taken off me. I got told off quite a few times – they were treating me like I was a proper student.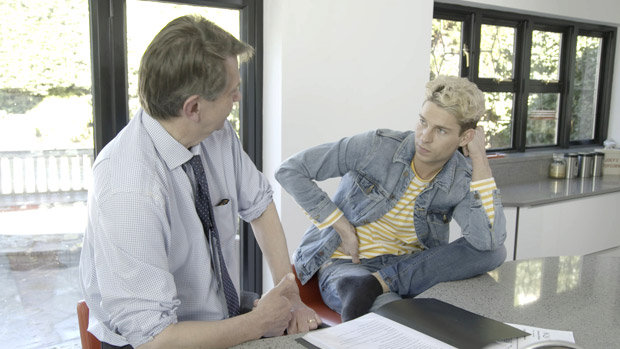 Ah man, I kind of feel bad for ripping him now – it's kind of like ripping a puppy. When discussing his severe lack of intelligence, Joey said:
I think it's brilliant when people call me thick.

I love it, it puts a big smile on my face cause I just don't care. I love the fact I don't care. If I did care I'd be upset about stuff, but nothing bothers me.
I take that back. Clearly he's quite happy to be the UK dunce.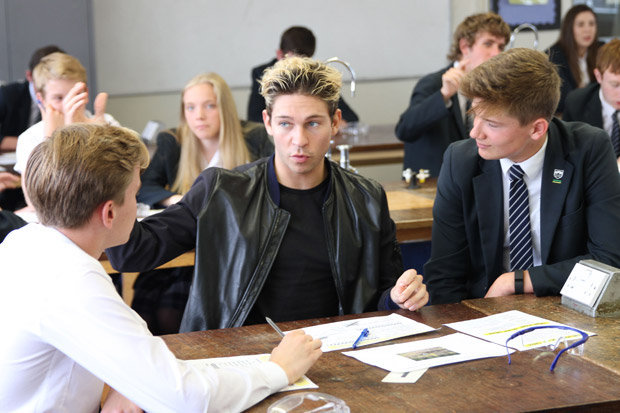 Fair play to him – at least he's trying to achieve something other than a hairstyle in his life. I will say though that this just proves the state of our country. It's pretty depressing that one of our top celebrities is so thick that he's struggling to get the most basic qualifications.
What happened to admiring people who were intelligent, witty, smart and cool? At least we've still got Louis Theroux to raise the bar a little bit.