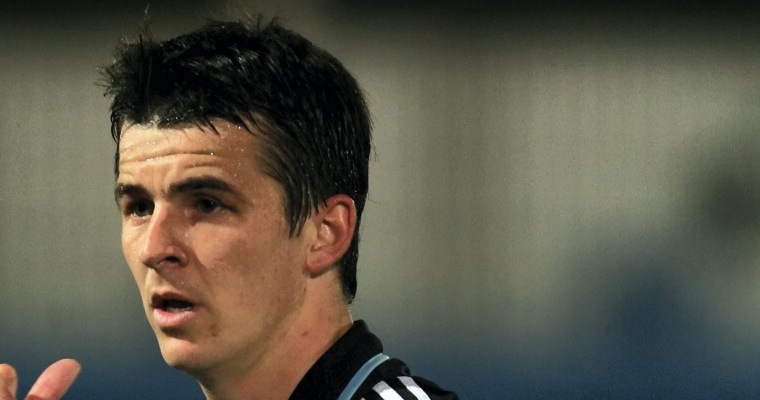 Joseph Barton is a complicated man. He just can't seem to decide whether he is one of football's greatest philanthropists, helping young kids fish and handing out tickets to see The Shins (note the spelling of "two"), or if he is a complete idiot who punches and kicks his way through a football game… oh and a bit of GBH on the side.
However, after taking a sabbatical from Twitter earlier this year because he can't trust himself to keep his mouth shut, Barton has been off the internet rader. That is until he decided to shed his wisdom upon the Lucian Freud Portraits exhibition.
Barton witters on like a drunk old nan in the corner of the room making little sense . His harsh observations of one of the 20th century's greatest painters displays a confident young man blindly talking shit about a subject he doesn't know anything about. Have to give him credit though, he does admit that he is "only a footballer", something I think David James would find mildly offensive.
Anyways, watch the video and hear some remarkable Partridge esq statements such as "If I was a betting man…. I'd say that was a man" (you're probably a betting man Joey, you own a race horse with Pizzaro, remember?), "And then he adds two children, like…." and when asked if he would rather be on the bed than on the floor, his response is the simple "Yeah, especially if you were naked and it looks quite a harsh floor… then again but the bed doesn't look the most appealing."
And before we decide to fully rip it off of Barton for his errors, the guy is trying to improve himself and the community. He might be alright after all.