The last we heard from Joe Exotic's husband Dillon Passage, he was planning on divorcing Joe and starting a whole new life without him which I suppose most of us saw as a sad yet inevitable conclusion to their story.
Featured Image VIA
Whilst this hasn't exactly come to pass – a week after the announcement, the couple's lawyer revealed that they weren't going to be pursuing a legal divorce just yet – Joe Exotic probably isn't going to be happy about the fact that Dillon has just revealed that he's going to be putting up exclusive adults only content via OnlyFans in the coming days. Dillon made the decision after putting up a poll on his Instagram story and asking his fans whether they thought he should get involved with the platform and after the majority of them said that he should, he posted up another photograph of him in the gym with the caption 'OnlyFans coming soon. Y'all ready?'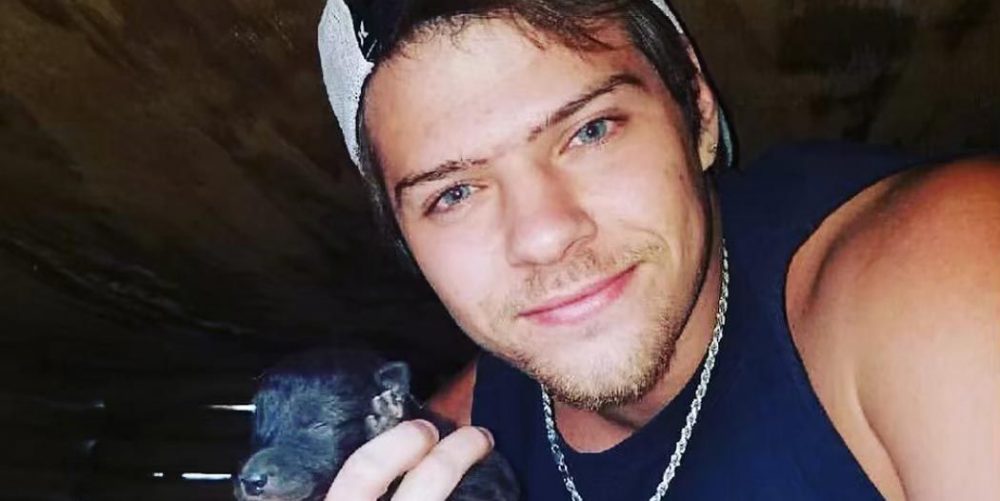 Looks like it's only a matter of time hey? Joe definitely isn't going to be happy about sharing Dillon with loads of thirsty young gay guys, but he did release the following statement talking about how happy he was that they weren't getting divorced just yet:
Me and Dillon have talked and we are not going to get in a hurry and get a legal divorce.

This has been tough on both of us and he is going to do what he thinks he needs to do and I prefer to stay married right now so things don't get complicated and if I live through this, great we will figure it out then.
I think he means prison there, not Dillon getting an OnlyFans, but you know that Joe isn't going to be best pleased about that and there's no real way that these two aren't going to get divorced down the line. Only real question is just how long it's going to take I suppose.
For more of the same, check out all the crazy stuff that has happened since 'Tiger King' first hit the airwaves over a year ago. There's a lot going on.