One of the more dumb subplots of the past month or so has been Joe Exotic attempting to secure a Presidential pardon from Donald Trump before he leaves office, and now it seems like the 'Tiger King' star is so sure that this is going to happen that he's organised a limo to pick him up from where's he currently being held captive in FMC Fort Worth Prison.
Featured Image VIA
Technically, there is a possibility that this might happen as Trump is scheduled to issue 100 pardons today, but I'm sure everyone reading this probably thinks it's ridiculous that Joe Exotic would get one because there's literally no reason why he should, other than the fact he became a viral TV star last year. We're forgetting that he's an actual piece of shit that hired a hitman to kill Carole Baskin and regularly ploughed young heterosexual men with drugs so that he could fuck them whenever he wanted. Guy is not a good dude.
Anyway, 57 year old private eye Eric Love is leading Joe's case and told Metro the following as to why they're so confident he's getting out: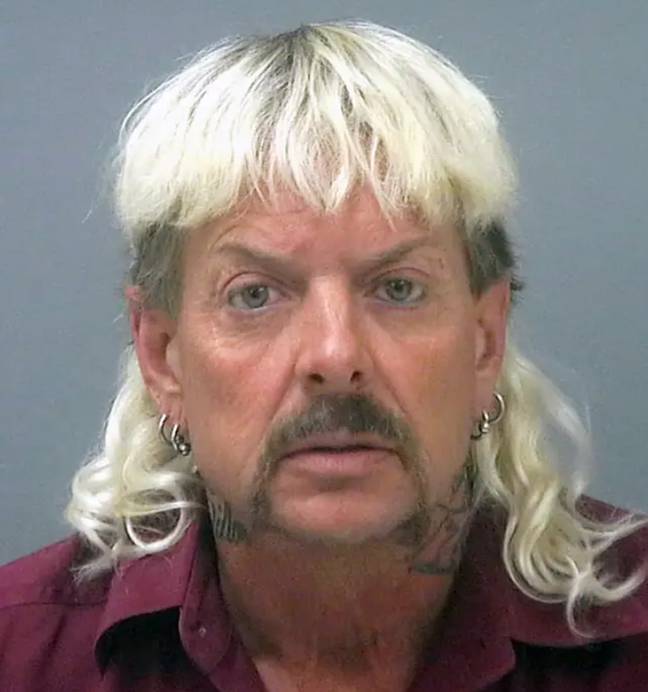 We have good reason to believe it will come through.

We're confident enough we already have a limousine parked about half a mile from the prison. We are really in action mode right now.

I've got make-up, wardrobe, the whole unit that will come up.

The first thing Joe wants to do, he wants his hair done. He hasn't had his hair done in two-and-a-half years. That's the first order of business.

Then we'll probably go and get some pizzas, steak, maybe a McRib.

I think the President has sided with us and I believe it will take most of the limelight away from President-Elect Joe Biden.

Last night, I shot a congratulatory video thanking Donald Trump so we have it queued up and ready to go.

As soon as we get the word, we're going to execute that video to the White House and thank them.
I guess it would take some of the limelight away from Biden, but even so it has to be one of the stupidest ideas ever. This is 2021 though so I suppose anything could happen.
Also, is there anything more Joe Exotic than celebrating his release by tucking into a McRib? Sums it all up really doesn't it?
For more of the same, check out this 'Who Wants To Be A Millionaire?' contestant who had no idea what 'Tiger King' was all about. Where you been bro?