A limited-edition sneaker/trainer which is filled with holy water in the soles and comes blessed by a priest has sold out within minutes of going on sale, despite costing a ridiculous $3000 (£2500).
Featured Image VIA
As per Fox, Brooklyn-based label MSCHF is behind the shoe, which is basically a pair of all-white Nike Air Max 97s (in no way affiliated with Nike) that have been injected with holy water from the Jordan River.
The water is visible in the see-through sole but has had some colour added to it to increase visibility. Is it still holy water if you add colouring to it?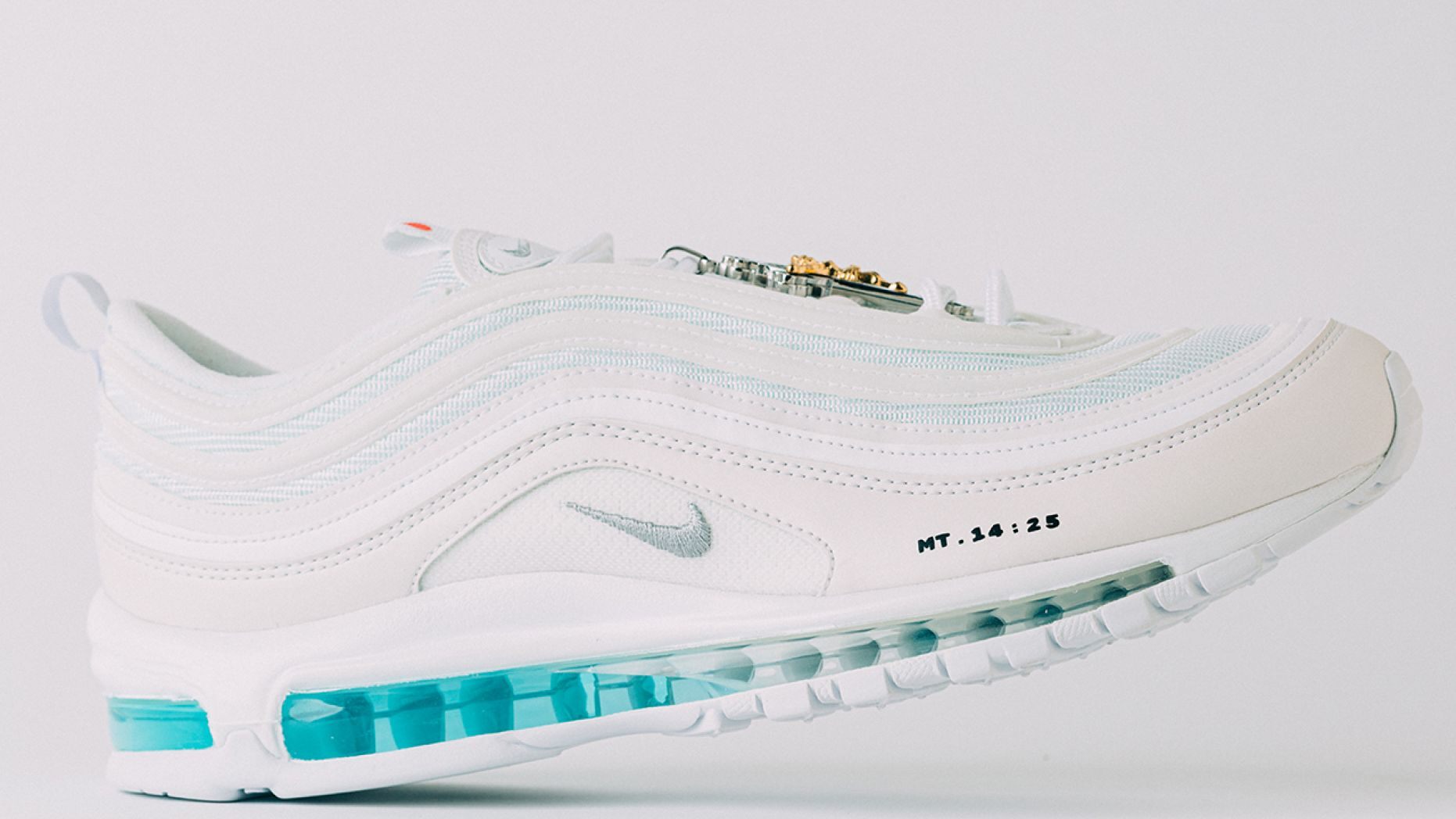 The 'Jesus Shoes' as they're known also feature the Bible verse Matthew 14:25 — the passage describing Jesus walking on water — and a single drop of blood to represent the blood of Christ. Really going all-in with the religious theme aren't they?
Other religious details include frankincense-scented insoles, a crucifix threaded through the laces, and a red sole, which references the red shoes traditionally worn by past Popes.
Oh and the box they come in features an angel and a seal that resembles the official papal seal.
Head of commerce Daniel Greenberg tells the New York Post:
We were wondering, what would a collab with Jesus Christ look like?
Whoa, really deep dude. Although I guess it worked because they sold out at $3000 a pop within three minutes. Which is all the more amazing because Jesus wore sandals, not trainers.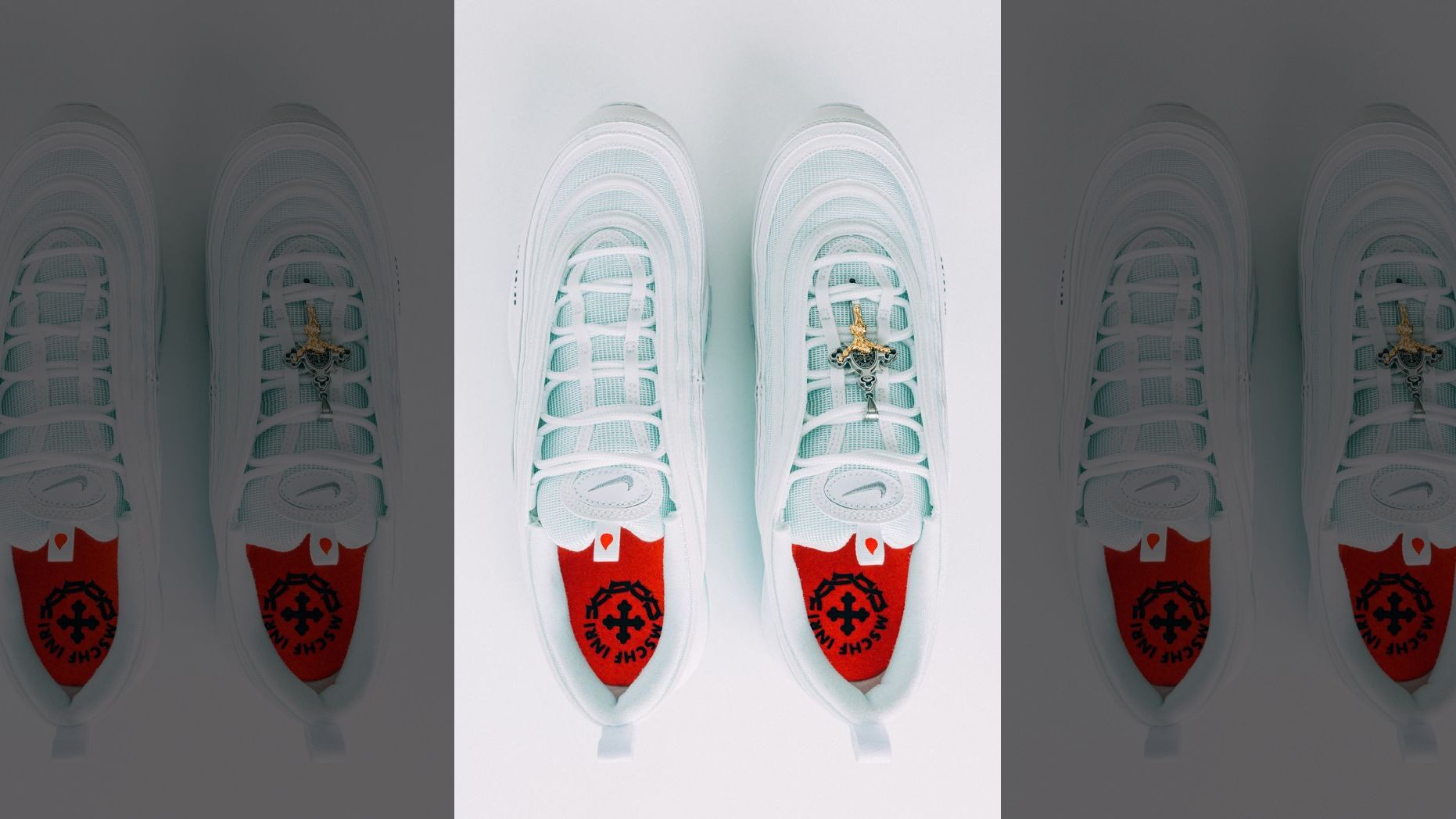 Less than 24 of the Jesus Shoes were made with no plans to create more, according to MSCHF. Although, Gabriel Whaley, founder of the brand, hinted there could be a "second coming" in the future. I see what he did there.
How pissed is Kanye West that he didn't come up with these first? Very, I bet. Though they're nowhere near as cool as those £100 avocado trainers if you ask me.