There are a million things to think about when it comes to your wedding day, but one thing you probably don't want to have to deal with is people gatecrashing it – especially someone like Jeremy Clarkson.
Featured Image VIA 
That's the comedic situation that Danny Dyer found himself in over the weekend though when he finally tied the know with his childhood sweetheart Joanne Mas (both pictured below). Apparently Clarkson had randomly booked into the same hotel where the reception was being held – Chewton Glen in Hampshire.
Here's what one insider had to say about the event: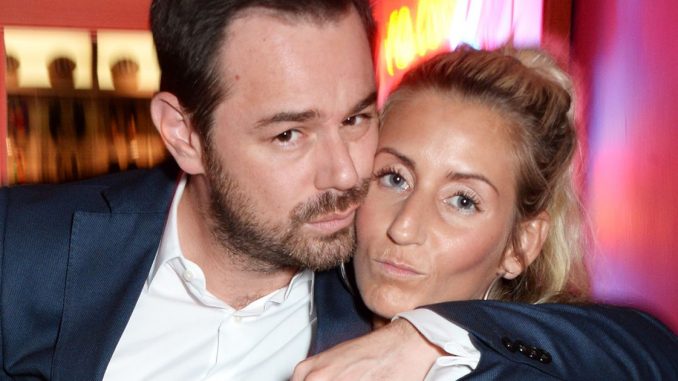 Jeremy couldn't believe it,he was laughing to the guests how he had tried to go away for a quiet weekend and ended up walking onto the set of EastEnders.

He said congratulations to Danny and Jo and then made himself scarce.
Sounds like a bit of a non event really, but it is kinda funny that it would happen. Imagine if you were Jeremy Clarkson and you booked into the same hotel as Danny Dyer's wedding when you were looking for a bit of R & R? Absolute nightmare because you know that you're not going to get any rest then at all are you? Although it sounds like Jezza wasn't really that popular and just slunk off on his own. Fair enough I suppose.
I doubt Clarkson got much rest though because the reception was said to go into the early hours – and knowing Danny Dyer you probably wouldn't expect anything less – and apparently included a Spanish theme and a bunch of flamenco dancers. Sounds raucous.
We hope Danny and Jo enjoyed their special day. If you want to know more about the man himself, check out this interview we did with him a couple years ago.