The 'Tiger King' content seems to have died down in the last week or so – thank God – but it seems like there are still some crazy revelations to come as Jeff Lowe took part in a Reddit AMA yesterday and revealed that there are apparently videos of Joe Exotic and John Finlay having sex with tigers out there somewhere.
Images VIA 
Here's what Jeff had to say about it: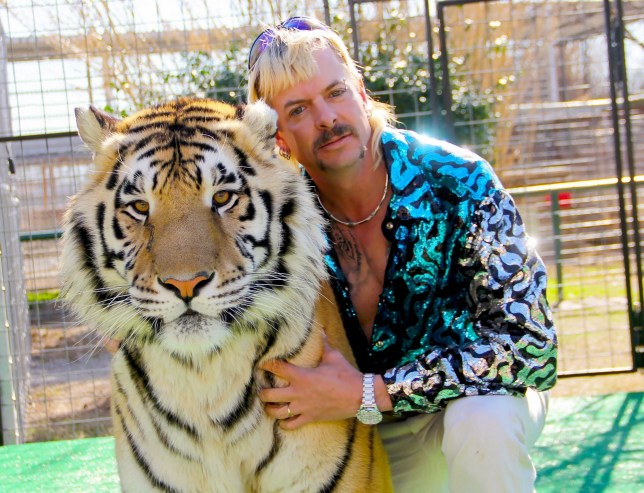 I think the weirdest thing we found were the thumb drives that show Joe and John Finlay walking around, having sexual relations with some of the animals in the park.

We actually had a security guard that worked here, for Joe many, many years ago, that told us they used to pull animals in the house at about 2.30 in the morning and bring them out before sunrise.

That would probably be the weirdest and the most disgusting thing that I know about Joe. Thanks for the disturbing question.
Revolting. You have to question whether or not this is true, but given that we know Joe Exotic is some kind of weird sexual freak and that he would do literally anything for a quick buck, I'm inclined to believe that those thumb drives out there.
It's probably only going to be a matter of time before someone leaks these onto the internet. Question is whether or not you actually want to watch them when they're out there. I know how I feel about it.
For more 'Tiger King', check out our exclusive Joe Exotic t-shirt. Make sure you pick one up.