Jeff Goldblum arguably made the first two Jurassic Park movies, as he managed to survive and be a completely loveable weirdo throughout them. So it's probably no surprise to hear that it's been announced he's going to return for 'Jurassic World 2'.
Featured Image VIA 
Jurassic World is the fourth highest grossing movie of all time, so it makes sense that the sequel is going to be even bigger and better. Chris Pratt and Bryce Dallas Howard are already confirmed to return, so why not add Dr. Ian Malcolm back into the mix?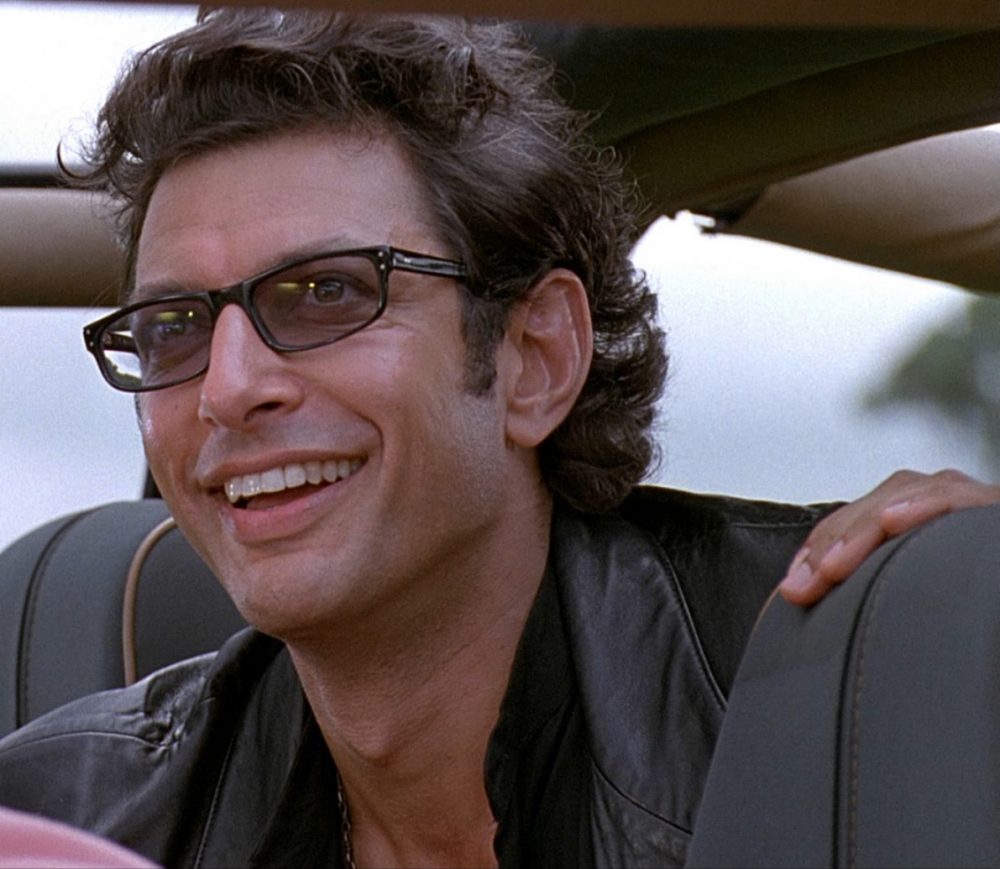 I'm kinda hoping that he'll get eaten by a dinosaur signalling a true shift away from the original trilogy, but who knows? Probably need to get Sam Neill and Laura Dern in to truly make that happen I suppose.
J.A. Bayona ('The Orphanage' and 'A Monster Calls') is set to direct so it promises to be a good one, but we probably won't find out for sure until its release date of June 22nd, 2018. Quite a while to wait huh? In the meantime, why not entertain yourself with this weird dance remix of Dr. Ian Malcom's creepy laugh? No idea why someone created that, but I'm glad they did.