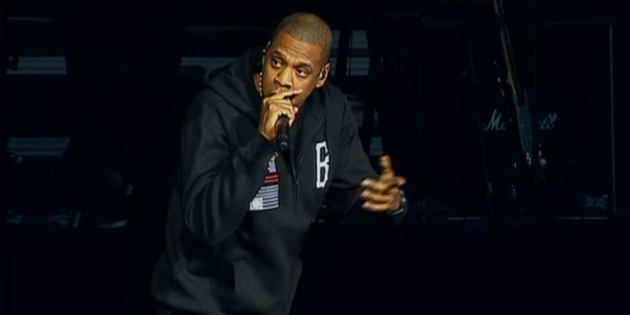 With Mitt Romney hot on the heels of the current President Of The United States of America, Barack Obama, it is going take more than putting Chris Rock in your corner to convince the people that you are The White Choice for President – cue Jay-Z.
Jay-Z took some time out of his busy schedule of fatherhood, banging Beyonce and rapping to tear down the Presidential rival Mitt Romney at a final campaign event in Ohio on 5th November.
Jigga took the opportunity to change his famous 99 Problems lyrics in order to blast Mitt Romney, switching Mitt in for bitch in the chorus, "If you're having world problems I feel bad for you son, I got 99 problems but Mitt ain't one."
[yframe url='http://www.youtube.com/watch?v=-kZ89zUroFI']
It's just a shame that Jay didn't take the time to change the backing track from bitch to Mitt, o well.
It wasn't just the 42 year-old hip hop giant who joined Obama at the rally but also Bruce Springsteen who performed a special song for Obama called, Forward and Away We Go.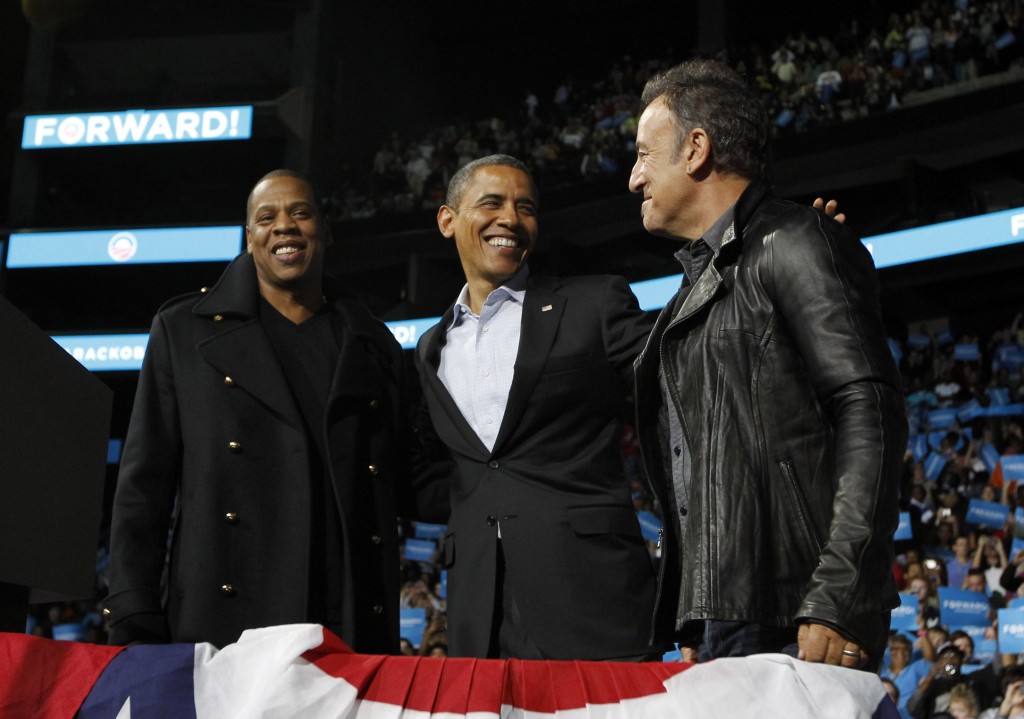 The Boss' tune includes the lyrics:
"I kissed your sister then I kiss your mama,
Usually this time of the day I'm in my pajamas.
Well let's vote for the man who got Osama,
Forward and away we go."
Fingers crossed that people can look passed the fact that Springsteen has been in your house trying to bang your sister and your mum and that they'll vote for Barack.
Obama finally closed the event urging the people of the big swing state Ohio to vote for him. He failed to mention that Jay-Z wasn't the first person to come up with this clever play on words though as there is all ready a viral on YouTube that has spliced Barack Obama speeches to make a cheeky little ditty of his own. Shame he didn't treat us to this live:
[yframe url='http://www.youtube.com/watch?v=VEkL8KOBS2g']
Follow me on Twitter: @AMJeezie