I imagine that most people are taking at least a passing interest in Jake Paul's upcoming fight with Ben Askren because everyone wants to see at least one of them get battered for being so annoying, so it's pretty interesting to hear that Jake Paul has already suffered a black eye during one of his training sessions for it. That can't be a good look, can it?
Featured Image VIA 
Jake Paul said the following to Sun Sport after the injury: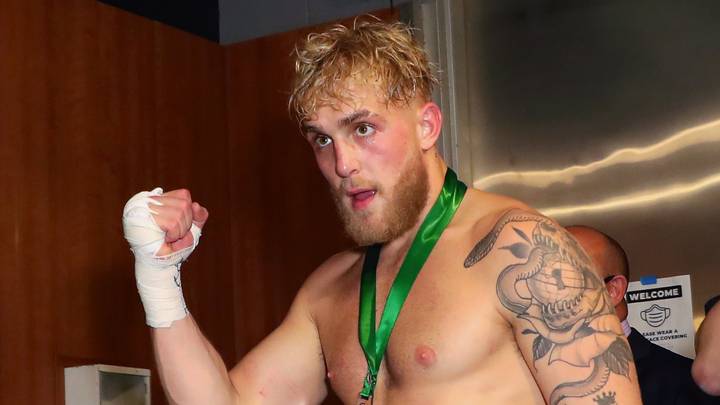 The injuries come with the training.

It doesn't worry me, there's some great doctors out there nowadays and great dentists.

It's all part of the business.

Girls love black eyes. So that's, you know, it's actually working in my benefit.

Ben Askren is doing a good job of promoting the fight and talking smack.

You know, I'm embracing the fact that I'm a Disney teen actor.

So you know, he can keep on promoting that I'm a Disney actor, but when I knock him out that's just gonna make him look even more stupid.
I guess he's got a point. I kinda wanted to hear more about how he got a black eye and see a closeup of it because it doesn't seem like any other boxers have ever ended up with black eyes in the run up to their biggest ever fights, does it? Can't be too promising for him but he doesn't seem bothered does he? Will be fun to see the fight come April 17th.
For more of the same, check out Jake Paul trying to explain he got spotted looting a mall last summer. It didn't work out too well for him.