Tattoo artist Artur Mrozowski has spent around 300 hours getting himself tattooed up to look a bit like a jaguar (the emphasis is on "a bit"). Whatever floats your boat Artur. He is now attempting to flog his skin on eBay for £75,000. He's calling this a "great investment", I'm calling it "moronic".
In this wonderful liberal society we can do what we like and spend our cash where we please, but I think a pretty epic background search should be carried out on the eventual purchaser of the item (if one is found).
The buyer won't be able to have the skin until Mrozowski dies of course, that would probably be painful.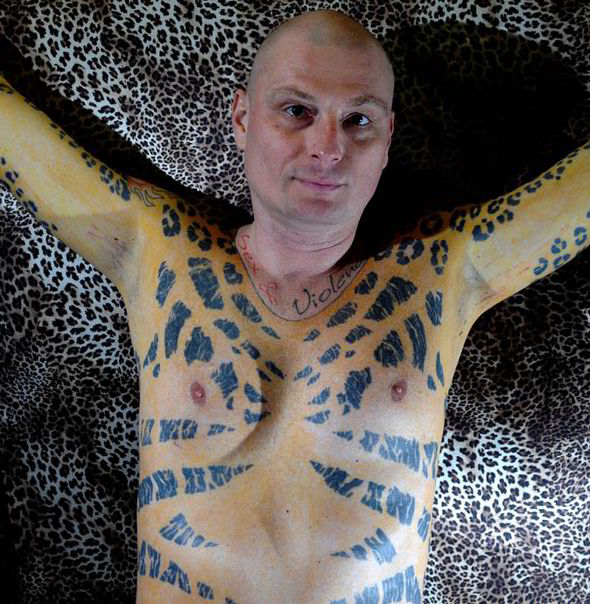 In Mrozowski's favour, you may as well try and sell your skin I guess, he's got nothing to lose. If someone wants a dead human's hide it's no weirder than having a dead bear's skin or whatever, although it will be markedly less comfortable to take a nap on.
As for the high price Mrozowski says "In my heart, I'm hoping for an even higher amount but I didn't ask for more because I didn't want it to look like a joke" — too late.
He goes on to say "There are plenty of Rolls Royces or Jaguars out there but having a wallet made out of human jaguar skin is a once-in-a-lifetime opportunity" — that's true, legally any way.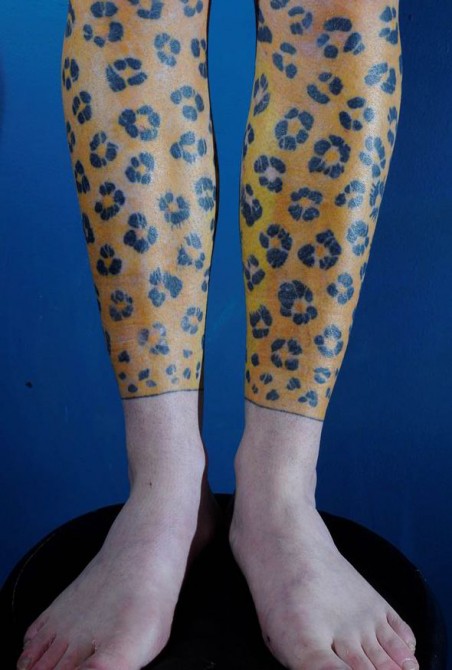 The weird yellow tone makes him look ill doesn't it? The "Sex & Violence" bit round his neck is a touch of class though. I wonder how much he would sell me that section for?
But has he had any takers yet?…
☛ Read Next: 21 Awful Jesus Tattoos