Whilst most things that are associated with Donald Trump seem to be somewhat unbelievable, perhaps top of that list is his bizarre hairstyle that nobody has been able to make head nor tail of in all the years that he's been in the public eye.
Featured Image VIA
Until now that is. As part of a new book from author Michael Wolff entitled Fire and Fury: Inside the Trump White House, the author reveals that Ivanka Trump herself was rather disparaging about her father's hairstyle, explaining how it was has come to exist thanks to scalp reduction surgery designed to reduce his bald spot: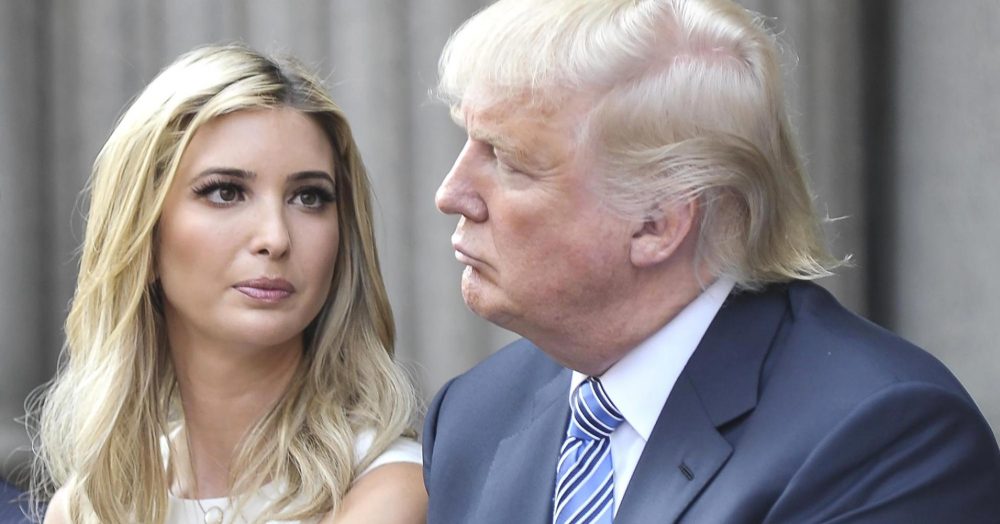 She often described the mechanics behind it to friends: an absolutely clean pate—a contained island after scalp-reduction ­surgery—surrounded by a furry circle of hair around the sides and front, from which all ends are drawn up to meet in the center and then swept back and secured by a stiffening spray.

The colour, she would point out to comical effect, was from a product called Just for Men — the longer it was left on, the darker it got. Impatience resulted in Trump's orange-blond hair colour as he wouldn't let it set long enough to achieve the desired outcome.

She treated her father with a degree of detachment, even irony, going so far as to make fun of his comb-over to others.
Well, there you have it, the mystery is finally solved. I don't think I ever would have guessed that those were the reasons but it makes perfect sense when you look at Trump now.
Also isn't really that surprising to find out that Ivanka isn't that fond of her father – you can kind of tell that by the way she talks to him during most of their television time together. Gonna have to pick up that book as it sounds like it's going to be an instant classic – interestingly, Trump and The White House have strenuously denied many of its claims.
For more of the same, check out Trump talking about getting a new hairstyle. Shame that never happened eh?