ISIS once again committed another atrocity this weekend, choosing to honour the Easter holiday in their own twisted fashion by kidnapping a Christian priest and crucifying him.
Featured Image VIA
Reverend Thomas Uzhunnalil was a Salesian priest who had been kidnapped from Yemen in early March. He was working at a nursing home run by Mother Theresa's Missionaries of Charity, which was also raided during his kidnapping resulting in the death of 16 nuns and nurses.
Uzhunnalil had been the subject of numerous diplomatic efforts since the raid but to no avail as he was executed via crucifixion on Friday in some kind of bizarre tribute/message to Christianity from his ISIS captors. His death was immediately confirmed by at the Easter Vigil Mass by Cardinal Christoph Schonborn of Vienna.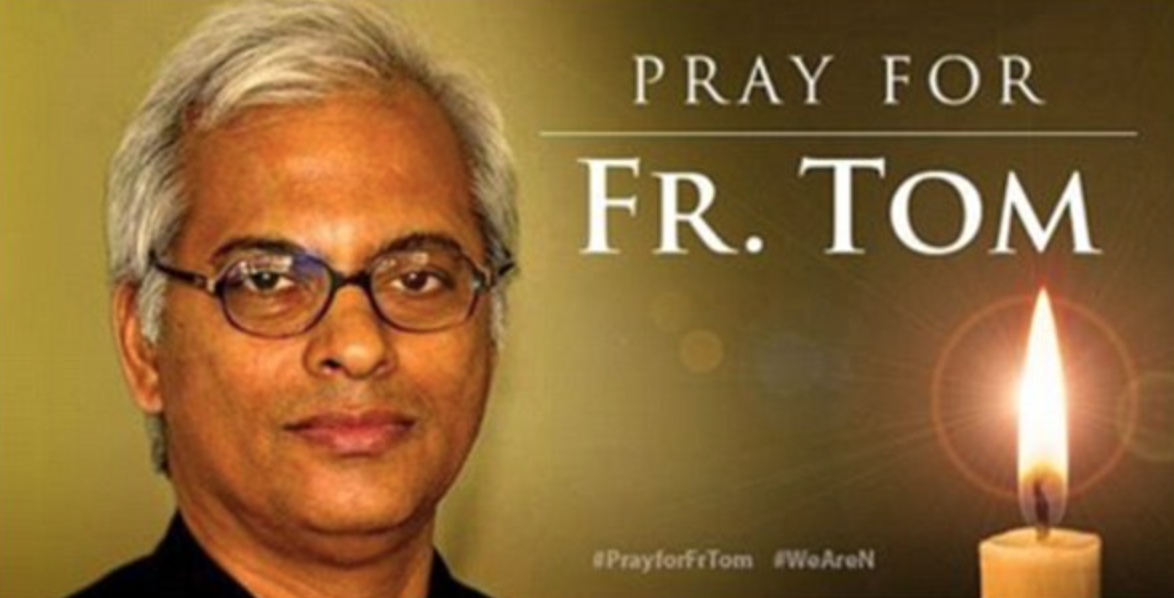 Pope Francis has already named the slain nuns as martyrs and is expected to follow the same course of action with Uzhunnalil, who was originally from India. Meanwhile, Bishop Paul Hinder – who heads the Catholic church in Yemen – revealed that the Missionaries home has been the subject of many threats following the original raid, but they intend to refuse to leave and hold fast.
Good on them. Although what happened to Uzhunnalil and the other nuns is obviously a tragedy, if they left then they would just be backing down to ISIS and that's not the way to beat them. The way to beat them is to limit their resources, so they end up going bankrupt, which is apparently what has been happening over the last two months. Here's hoping.