Today's latest update from the ISIS bride Shamima Begum is that she's willing to change in order to be allowed back into the UK in order to save her baby. Of course she is.
Featured Image VIA 
Speaking at the Syrian refugee camp where her child was born, she said the following to Sky News: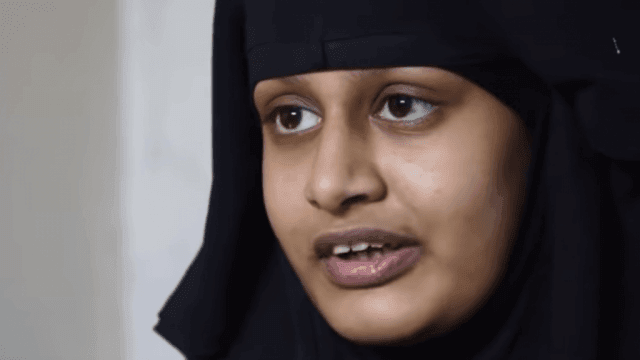 I am struggling to get my supplies in right now.

I don't have a card because they lost my card, so I have to run around to take care of my son now, when I am sick. I am not getting my stuff.

I am willing to change. I'm pleading with British politicians to reevaluate my case with a bit more mercy in their hearts.

I don't know anything about Bangladesh.  I don't have anything there, another language, I have never even seen the place, I don't know why people are offering that to me.
I mean yeah, I can kind of see her point there as it seems a bit ridiculous that everyone's trying to fob her off to Bangladesh because of some dual citizenship idea that doesn't even exist, but there you go. Not really sure if it's the right idea to let her back into this country or whatever either, but I think it's probably a good idea to get her and her kid out of that refugee camp and back over here for questioning about her terrorist activity. Seems like the most sensible solution now but I'm sure this isn't going to be the last that we hear on the matter either.
For more of the same, check out what Danny Dyer thinks about it all. Always a good idea.