An Iraqi man living in London successfully pulled off an elaborate prank on ISIS supporters and their opponents after creating a fake battle over a place that doesn't even exist and providing dramatic 'updates' on Twitter.
Joker Ahmad al-Mahmoud (@IraqSurveys) and his mate invented a town which he christened "Shichwa" (a type of butter churn in Iraq) and claimed that ISIS had been driven out by Shia militias known as the Popular Mobilisation Commitees.
We thought we could see if they are going to fall for it and how desperate they are for a victory.
So they put out false reports on Twitter complete with Photoshopped pictures of news outlets appearing to cover the story, and before he knew it the 'news' was spreading like wildfire.
It started off as a joke because people who know Iraqi slang would know what it means. But a lot of Isis supporters are from around the world and they thought it was a real battle.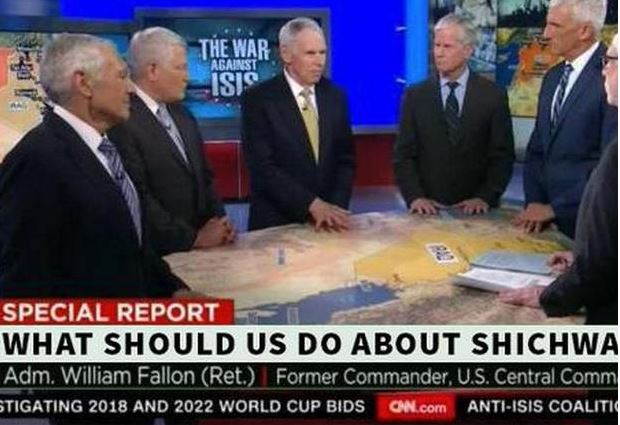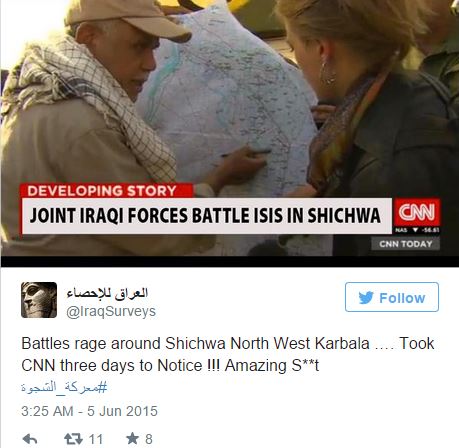 Some people did clock onto the joke but instead of calling Ahmad out on it, they contributed with their own doctored images and Tweets.
Someone even made a map and put it up — I don't even know the guy. Someone else Photoshopped an image saying it was the council headquarters. That gave it a reality — there was a picture, map and a story and it kept going.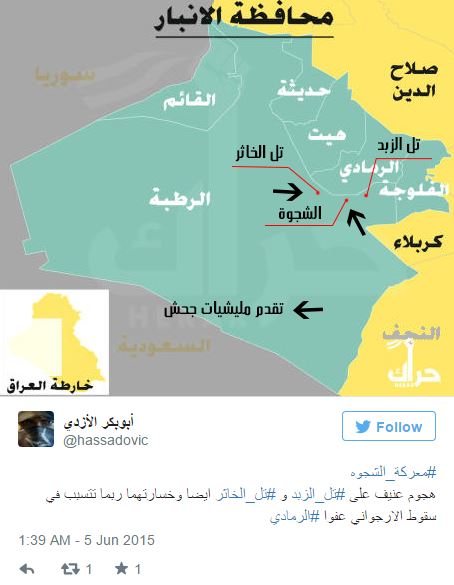 Eventually ISIS forums picked up that it was a piss take, and Ahmad decided he better pull the plug before it went too far. He sent out messages confirming the Battle of Shichwa was a hoax.
I was surprised how far it went. Each side tried to play it for their own benefit…it showed that people are more prone to interpret things based on what they believe rather than the actual facts.

No one was really angry, apart from possibly some Isis and militia supporters, but who cares about them?
Big up yourself pal — it's always a fun time trolling ISIS morons on Twitter.