I dodged a real bullet recently: me and my boys were looking for a place to rent and we found a sick little deal in Homerton. Knowing full well that the area is an up and coming blend of overpriced deli markets and creperies (genuinely had a creperie) vs. cheap and delicious chicken houses and kebabies. Peng.
We had a breakfast café literally opposite the house for the all important hangover-comedown feast. Two sick pubs, The Adam & Eve and one due to open the day of our arrival and we were 2 minutes from the station. Unfortunately we got swindled the week before move-in and were undercut by a couple of students willing to pay full price despite a few faults with the actual house itself (loose doors, missing keys, a kitchen shelf at a precarious slanted angle etc.) though this was a saving grace in disguise as a couple of weeks later I quit my job and thus have no income to pay rent, which would have been £530 a month, without bills.
For me and most early twenty something year olds, that's reasonably affordable (for London) though I wouldn't want to go any higher…
Enter the latest crazily overpriced room going on Spareroom.co.uk:
One thousand, eight hundred and thirty three of your precious gold coins… A WEEK!!
A fucking week!!
EACH!!!
(Take a breather, now read that again: £1833 A WEEK – EACH!)
Now that tallies up to a painstaking "sorry lads haven't really got the cash for a mad one" £5500 a week in total for the three rambunctious tenants intending on living here in this lavish luxury abode in Hyde Park gateway. That's ten times as much as our monthly rent would have been plus an ounce, which you would obviously have to blaze the shit out of to celebrate.
Basically, you're looking at around £22,000 a month collectively, which is only that easy to find £5,500 a month each. Easy if you're climbing the chain at Gold & Sacks or renting your ass out to people climbing the chain at Gold & Sacks, I know which one I'd rather… sore arse, sweet pad.
Think about it though, this puppy comes with ensuits, "lovely" balconies (maybe they sing to you at night and bring you tea and shit), cleaners on the daily, linen change on the monthly, high ceilings perfect for indoor Olympic activities when the uppers are flowing nicely, a 12 seat dining room (no more guests on the stairs for dinner) and all your bills are included, including a full Sky package! A FULL SKY PACKAGE!! The list goes on and you can check all the details below if you're as interested in the buy as I am.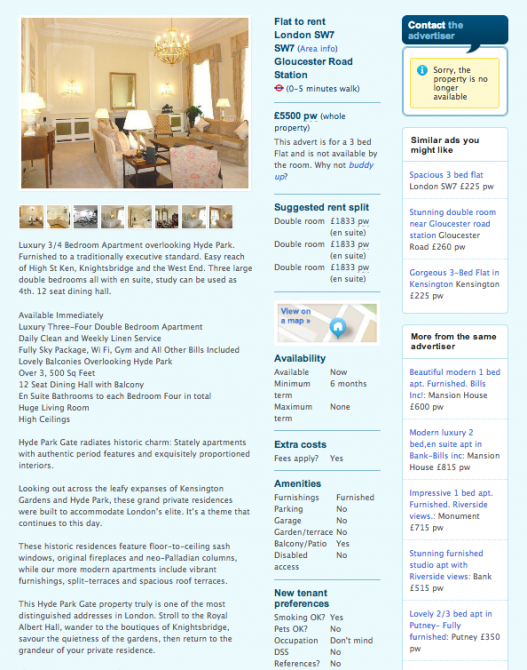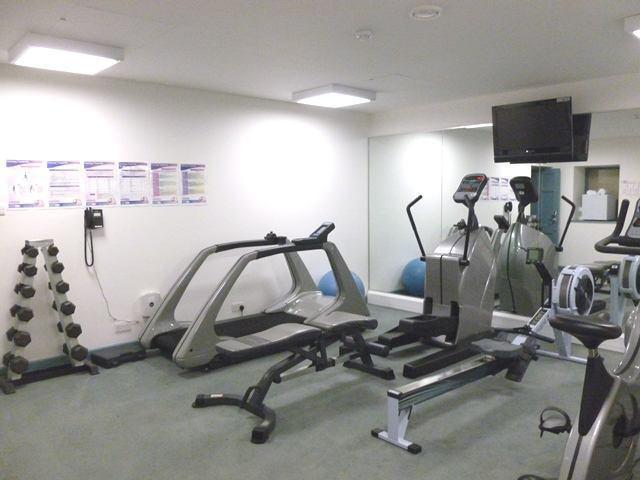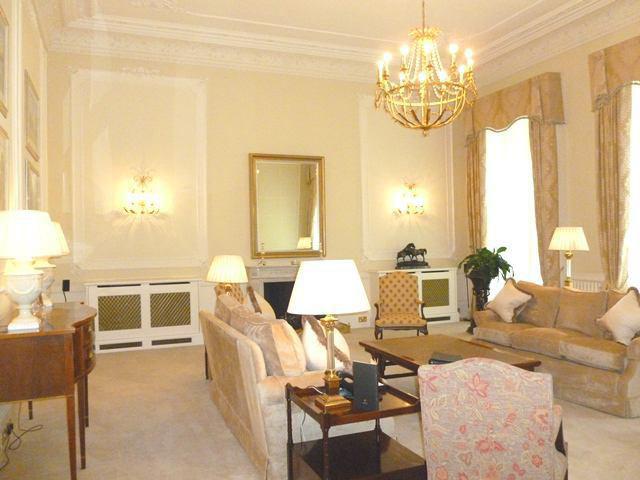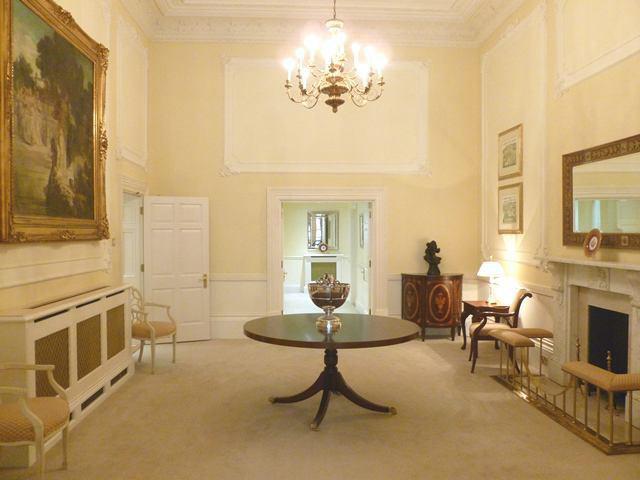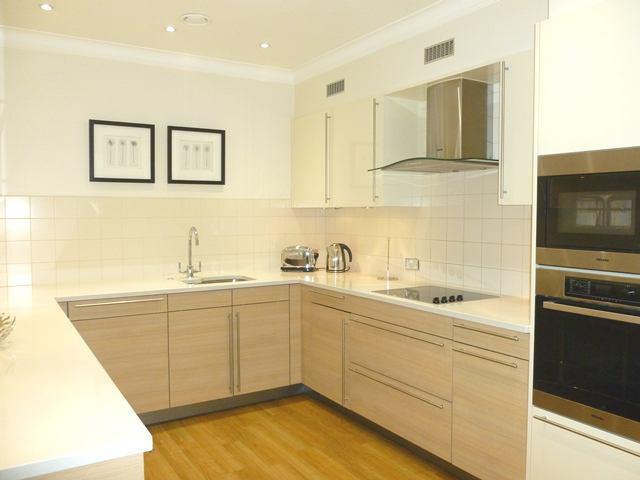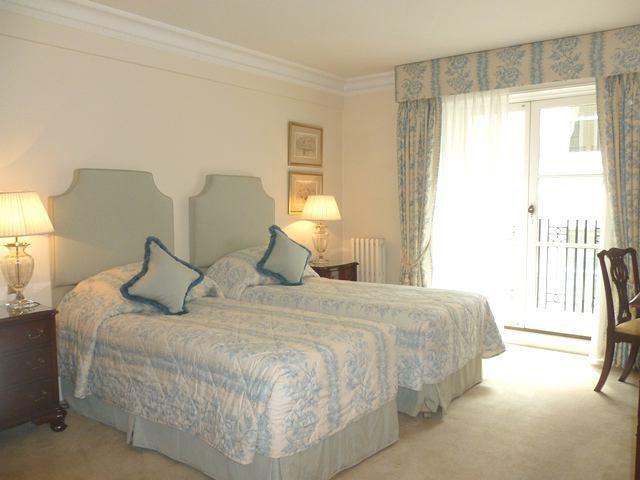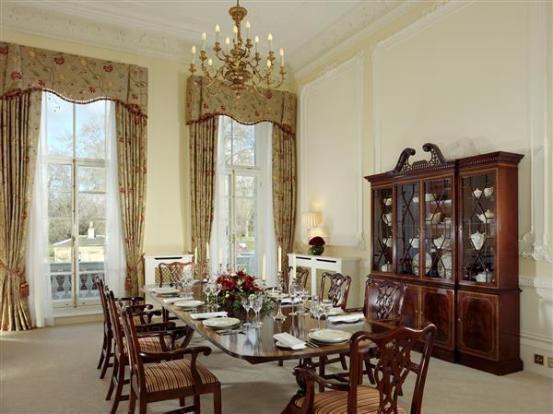 I'm currently estimating the value of my sexual prowess and should be able to put myself on the market pretty soon, if anyone's up for joining me then please don't hesitate to give me a shout. For a little bit of sexual favouring we could be living like kings, I'm pretty sure it's how most people got to the top anyway, just look at Lana Del Ray, slutty and proud. That could be you one day.