The excitement regarding 'Trainspotting 2' is reaching boiling point with its release date next week, but its author Irvine Welsh reckons that this might not be the last that we hear from the gang in the future.
Featured Image VIA
Welsh wrote the novel 'Porno' back in 2002 as a sort of sequel to 'Trainspotting' and T2 is loosely based on it, but he's also written a prequel called 'Skagboys' and a Begbie-centric piece where the character moves to California to become an artist and a family man named 'The Blade Artist'. Sounds like a bit of a left turn. Either way, Welsh thinks that there's still a lot of ammo in the characters and that we'll probably seem them again on the big screen pretty soon: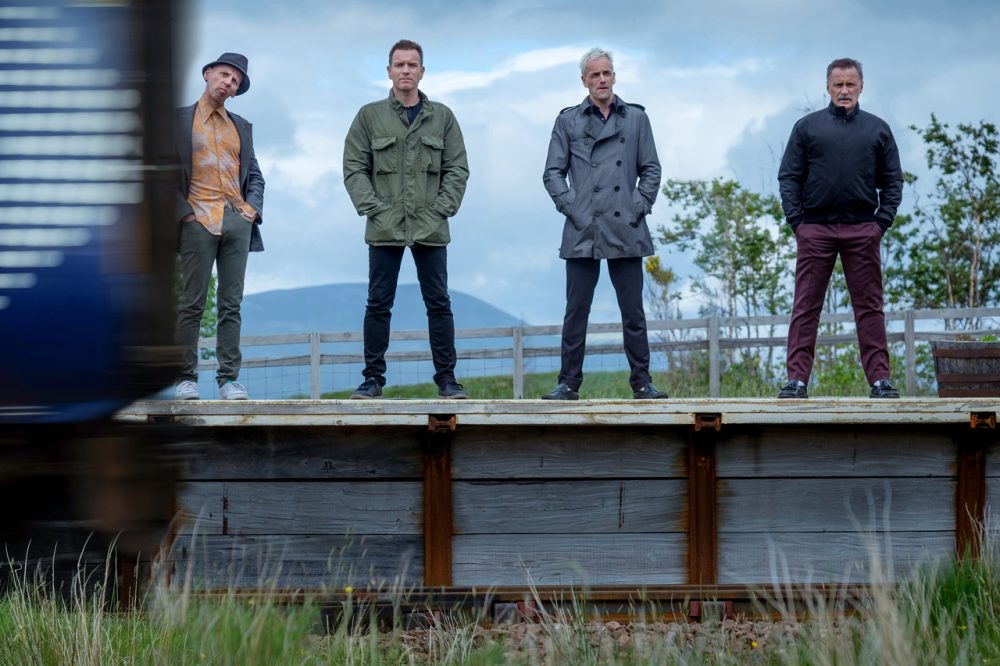 I think there's probably room for one more kind of 'Trainspotting'-themed film.

The problem with 'The Blade Artist' is that it contradicts the plot of T2, with Begbie getting out of jail and looking for revenge on Renton, but you never know what's going to happen with these things.

It's a very, very filmic book, I think. It's almost like, bang, it has a three-act structure with not a lot of padding. And it's a lot more genre than some of the other 'Trainspotting' books.

As for T2, I'm massively impressed and delighted by it. Obviously, I've got a vested interest in it, so you might as well take what I've got to say with a pinch of salt! But yeah, I'm happy with it. I think it's a much stronger film than the original.
High praise indeed for that movie – let's hope it's as good as Welsh thinks when it drops next week and it isn't the last time we hear from the gang. If you weren't already super stoked for 'Trainspotting 2', then check out the trailer for it right here. Only a week and a half to go.