I've never heard the name Richard McNally before, but apparently he's quite a big deal over in Dublin and now looks set to become a household name in the world of pornography after leaving a life or crime for pastures new.
Images VIA
33 year old McNally is a former Irish gangster, cousin of criminal Wayne McNally and close friend of killer Brian Rattigan, who spent ten years in jail from the age of 19 for various offences including drug dealing and assault. However, a random photograph of him with his dxck out that was used in the press where he was called the biggest knob in gangland encouraged him to look into a career in the porn industry once he was released from the slammer, changing his life forever.
Here's what he had to say about his journey: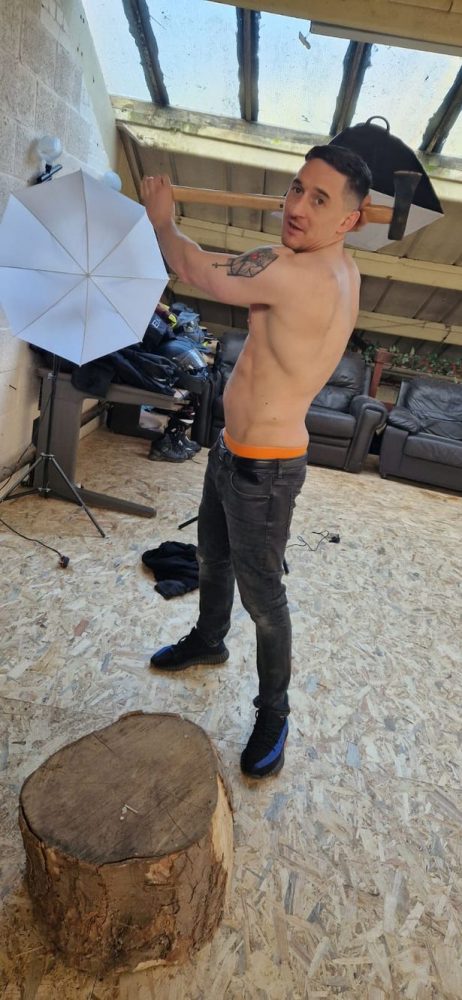 I'm going from gangland to gangbang.

My stage name is the Irish Bull, I'm 100% Irish beef. I'm not proud of what I was, but I am proud of who I am today.

I'm from Dolphin's Barn in Dublin and I was involved in a lot of crime and gangs, but I got into porn about two years ago and I joined [fellow Irish adult film star] Andy Lee's adult porn academy a year ago.

I'm 33 and a changed man since I spent a total of 10 years in prison. When I was 19, I got a string of convictions.

I was jailed in total for 10 years for different things. From the age of 12, I was in and out of youth facilities for four years. And I have been in and out of the papers for all the wrong reasons and now I want to be in them for a good reason.

The papers got hold of a photo years ago of me showing off my c***. They called me 'the biggest knob in gangland'.

The 10 years of prison sentences were for drugs, plus assault and firearms and gang-related s***. It's stuff I'm not proud of, but at the time, I had a family to feed.

I got into fights and I had to defend myself. But you didn't just fight back, you had to make a statement. I regret some things, like getting sent to prison and missing my son.

But I had to make money for my family. I left all that behind when I moved to England years ago. I became a barber but it wasn't paying the bills.

It wasn't giving me what I needed and that's when I got into porn. I've been doing it for years, but I didn't really make much money.

Then I met Andy Lee and joined his porn university. It has changed my life.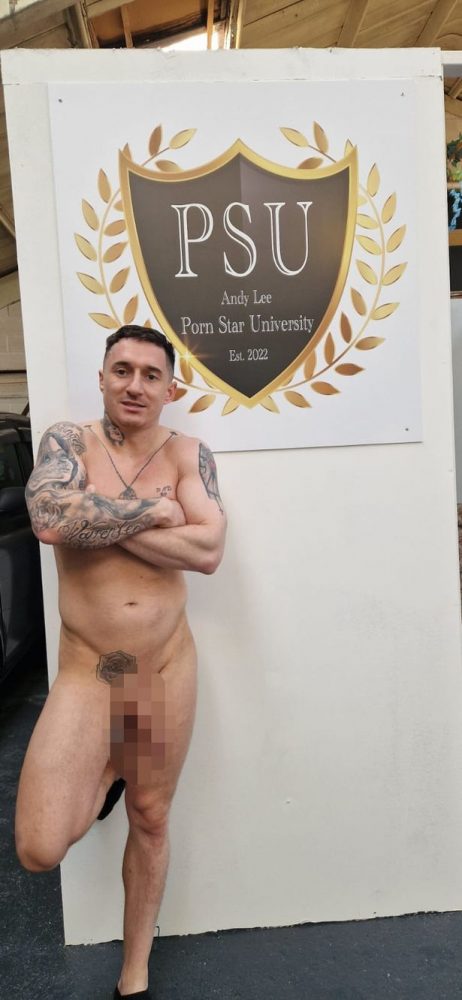 Well that sounds kind of like a story that would make a good TV show or a movie, but I'm not really sure if it's the kind of experience you would want your child or friend to have is it? Sure, the guy sounds like he's happy now but I'm not sure if anyone would really think that ending up with a career in porn is the happy ending (excuse the pun) that Richard/Irish Beef seems to think it is?
Hope he enjoys himself now because chances are he probably won't in the future. Probably in a slightly better place than he was previously though.
Don't believe me, check out these porn stars explaining their grossest on set experiences. See what I mean?