Following the success of HBO's critically-acclaimed 'Chernobyl', Instagram models have been flocking to the ghost town of Pripyat, Ukraine to strike poses at the site of the 1986 nuclear tragedy.
Featured Image VIA
Thousands lost their lives after a safety test went wrong that fateful day on 26 April 1986, but now thousands more can flourish through sexy, topical photos hashtagged #Chernobyl: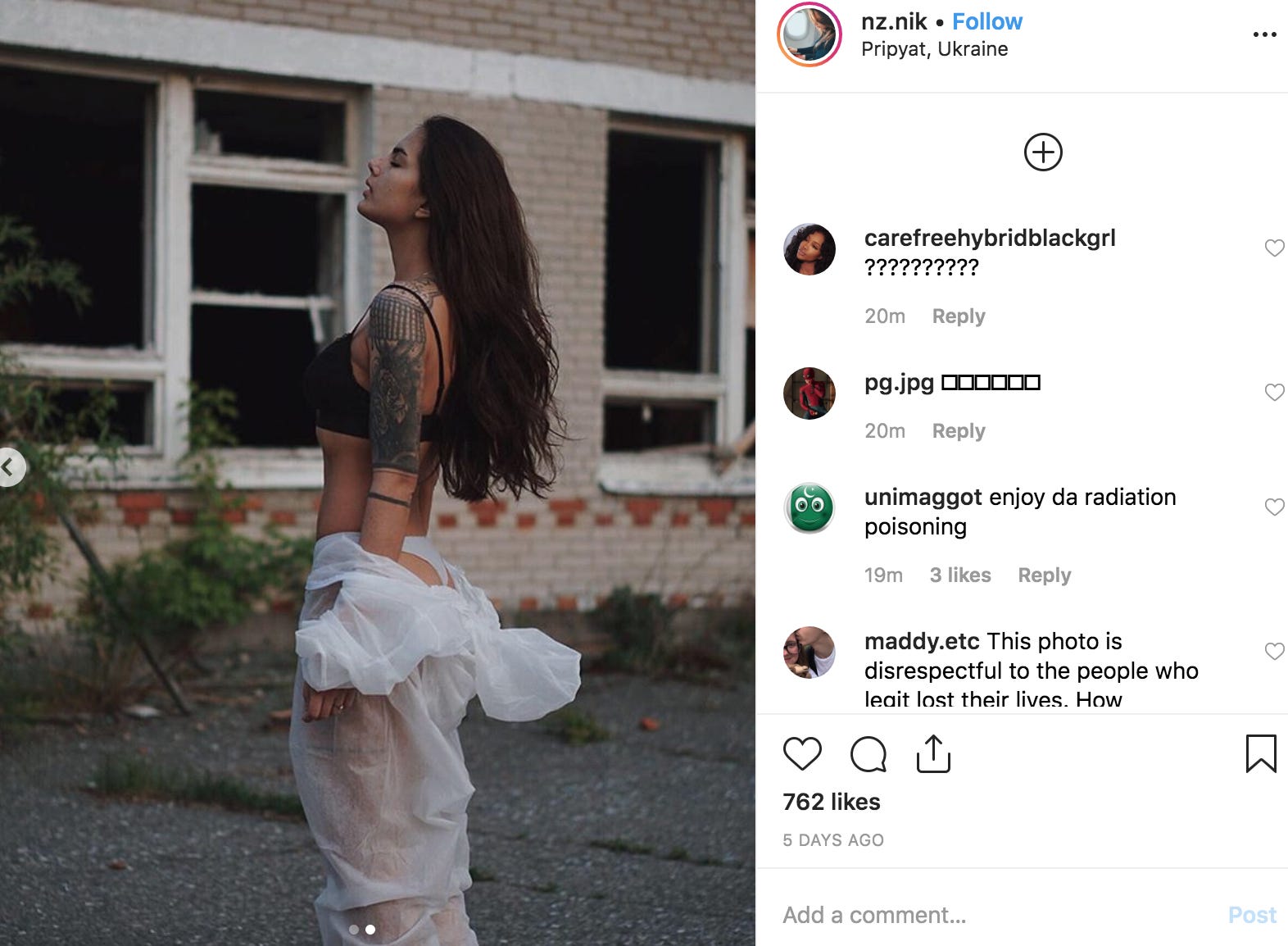 It appears that in the pictures above, this IG model not only went to Chernobyl but is also posing in the jumpsuit that the Soviets wore to clean up the disaster. Classy!
Comments include:
This photo is disrespectful to the people who lost their lives. How insensitive can you be?

People died there in a very horrific way – have some respect.
Craig Mazin, who created the drama series, says:
It's wonderful that #ChernobylHBO has inspired a wave of tourism to the Zone of Exclusion. But yes, I've seen the photos going around.

If you visit, please remember that a terrible tragedy occurred there. Comport yourselves with respect for all who suffered and sacrificed.

— Craig Mazin (@clmazin) June 11, 2019
Here we have more Instagram models posing in Chernobyl – really touching stuff: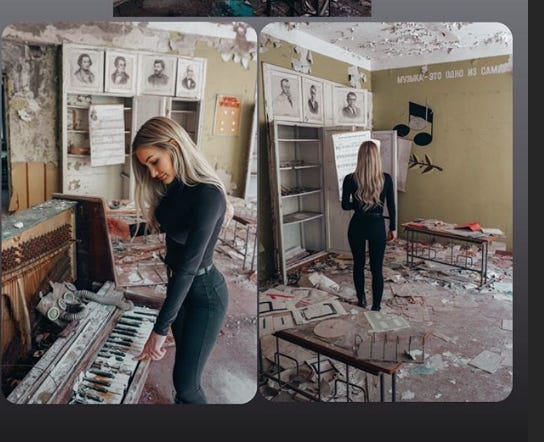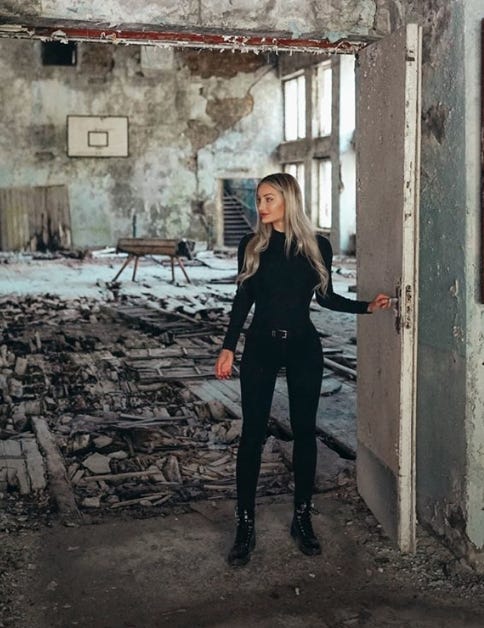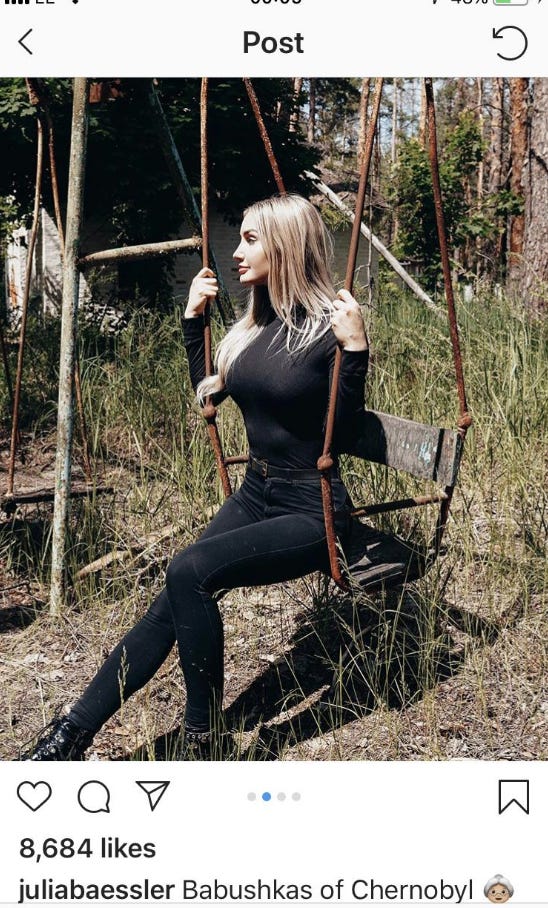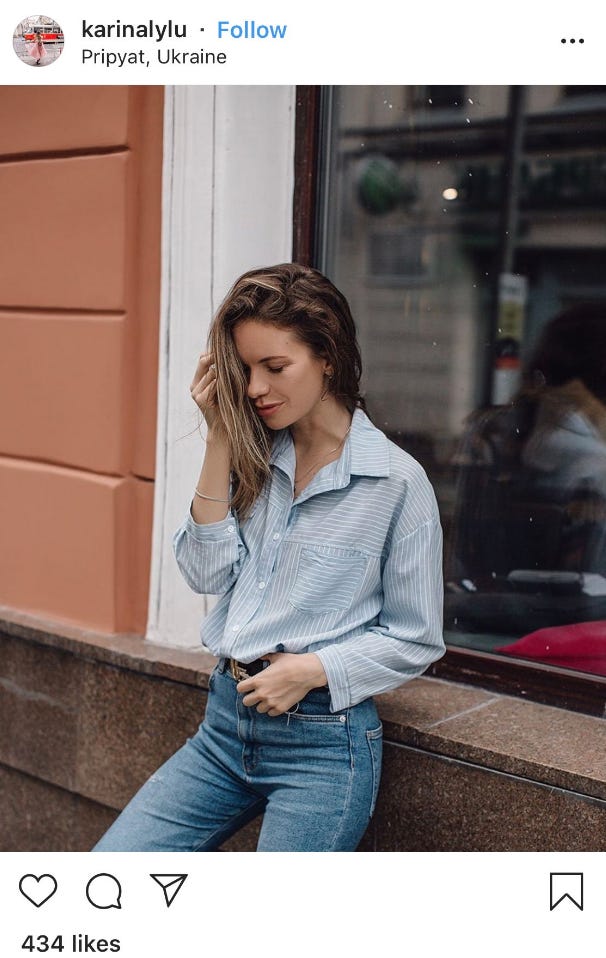 And probably the 'best' one of the lot: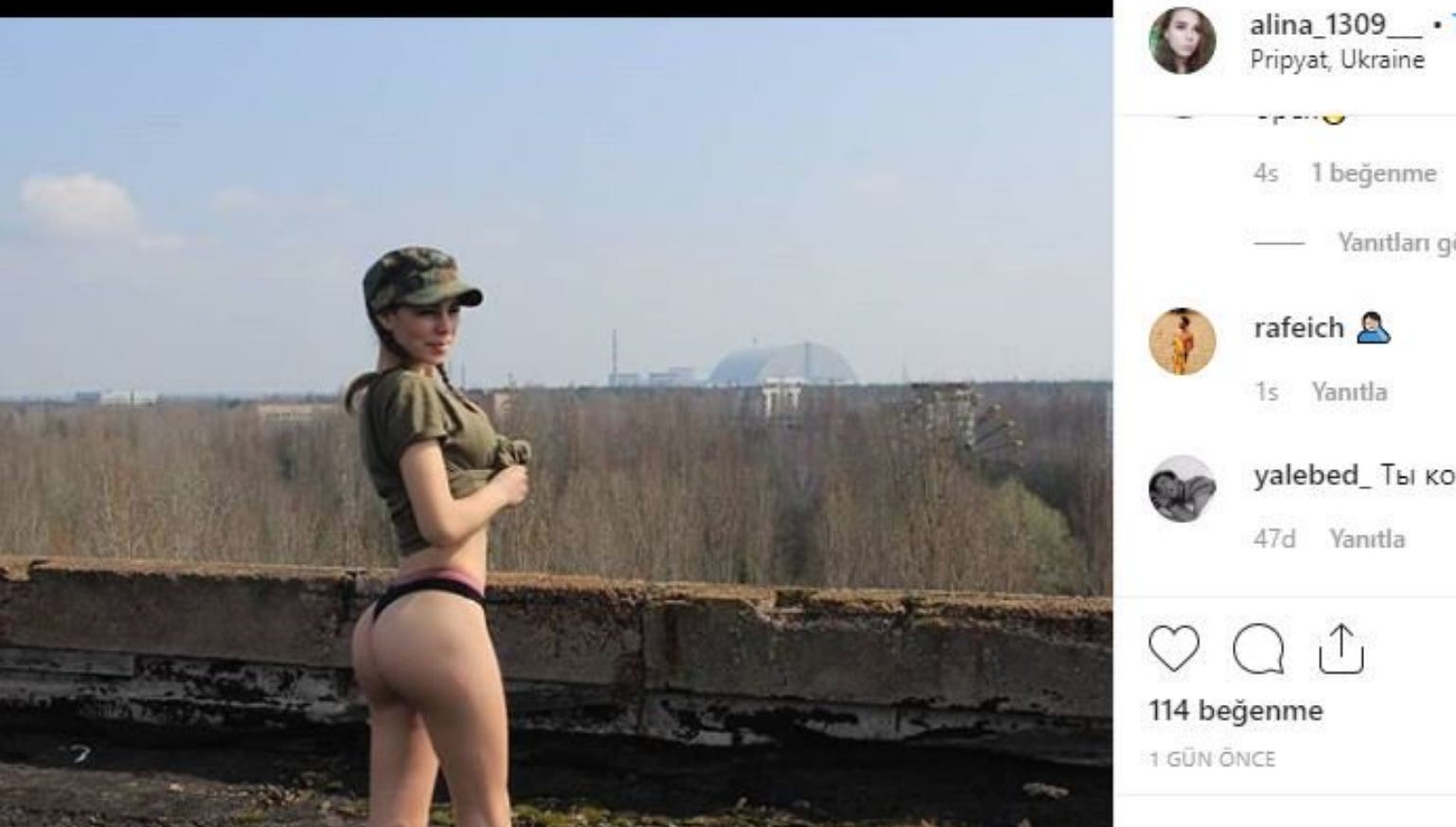 Are they not worried about damaging their brain cells from the radioactive fallout of one of the most polluted cities in the world? Oh wait, never mind…
For the survival horror video game set in Chernobyl and coming out later in 2019, click HERE.