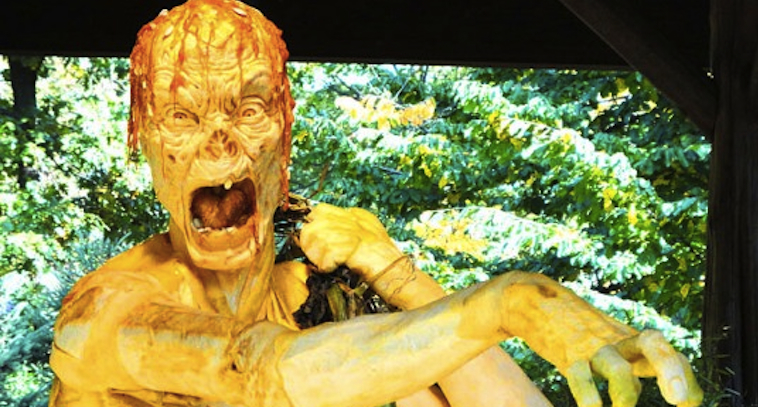 Halloween is coming up this Wednesday – or you might have celebrated it this weekend, who knows? – and if there's one thing synonymous with Halloween it's probably pumpkin carving. I don't think I've carved a pumpkin since I was about 12 in the scouts or something and I dunno if I ever will again (it's really gross, especially at the beginning when you have to pull all that crap out of the pumpkin) but I can definitely appreciate a good carved pumpkin. Of course, it isn't really as big in England as it is over in the states but when I used to live in Toronto I met some people that were really awesome at carving pumpkins and really showed me a thing or two.
☛  More: Pumpkin Carving Like You've Never Seen It Before
However, I don't think anyone I have ever met is at good at carving pumpkins as this Ray Villafane, who is actually referred to a a 'master pumpkin carver' in this video. Although this is no doubt an impressive title, it makes me wonder what the hell he does for the rest of the year as surely there isn't too much of a demand for 'master pumpkin carvers' for the rest of the year? Anyway, this guy totally kills pumpkin carving and to celebrate Halloween this year he's doing some exhibit at the New York Botanical Gardens where's he carved a bunch of zombie pumpkins which look really scary and gross.
They're being carried around by a giant zombie who looks like he might be made out of pumpkins but I can't really be sure because it's a zombie and I don't know how he would have combined all the pumpkins into a human sized shape, but then he is a 'master pumpkin carver' so you have got to believe that if anyone would know how to do it, then it's Ray Villafane. Here's a video of Ray and his team making the pumpkins and a couple of shots of the finished exhibit in the New York Botanical Gardens. If you're in New York City then the exhibit is running until October 31st so go and try and check it out:
☛  More: 1400 Pound Pumpkin
☛  More: Carving A Pumpking: The Redneck Way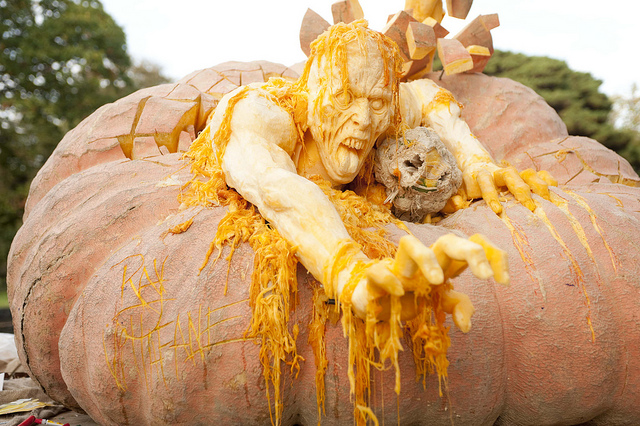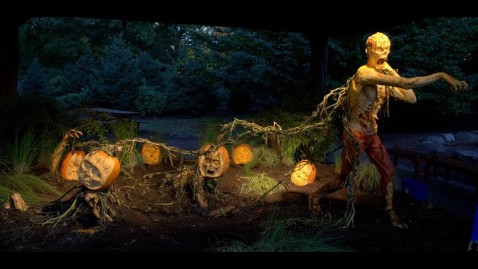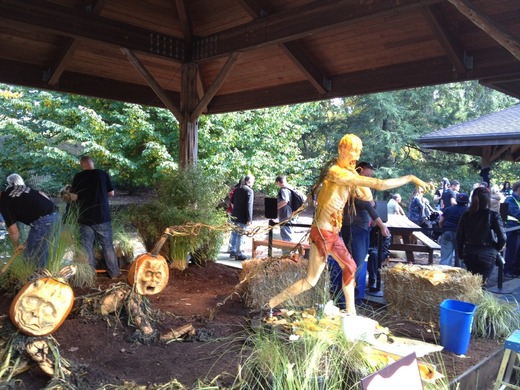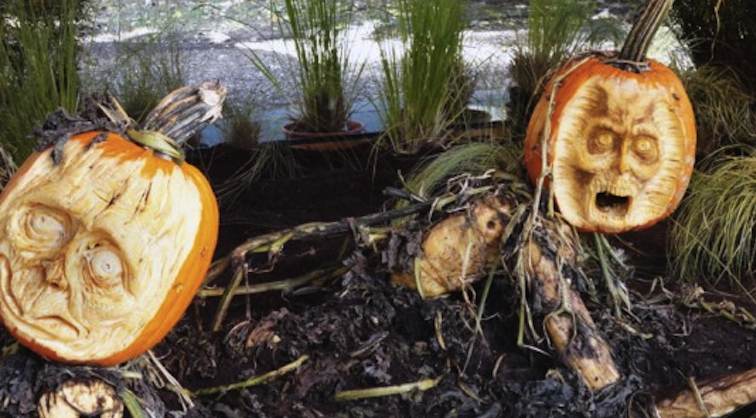 [yframe url='http://www.youtube.com/watch?v=BoAfbjEC8DA']