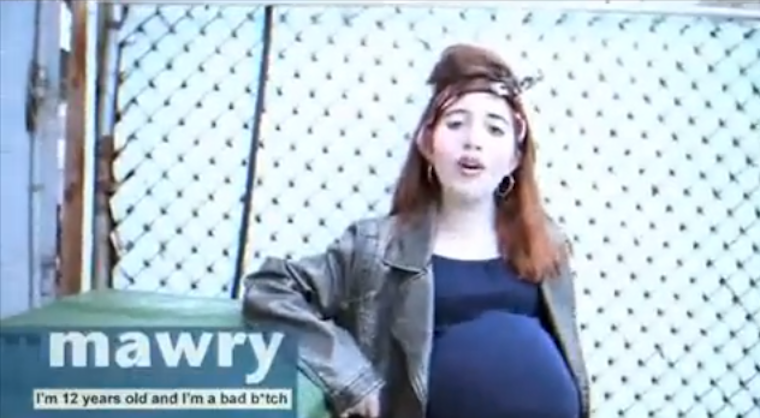 This video is beyond ridiculous. A complete piss take but hilarious either way. It's of a 12 year old pregnant girl who goes on about how much of a bad bitch she is. It looks like it's one of those pre-show videos from Maury that they show before the actual intervention type style starts. There's some real crackers in this one though such as:
My favourite part of finding Nemo is when his Mum died

My favourite flavour of Popsicle is DICK!

Michael Jackson didn't molest me – I molested HIS fine ass!
All classics. Check the video below.
[yframe url='http://www.youtube.com/watch?v=cL08Ud_2SyU']