A lady has been caught on camera finger-blasting herself while half naked in a Chinese IKEA, prompting the Swedish furniture giant to tighten security measures.
Featured Image VIA
Obviously we can't post the video on this site, but you can find it easily by Googling two search words. I located it in seconds… for research purposes, obviously.
The 2-minute clip shows the unnamed Chinese lady wearing just a white shirt as she fingers herself in various sections of the store. Other shoppers walk by as she straddles a chair with her butt towards the camera and basically goes to town on herself.
The clip quickly went viral and has been removed from all Chinese social media, according to the NY Post. IKEA has since said it would take "even more careful security and public cleanliness measures" and encouraged all customers to "browse stores in an orderly and civilized way."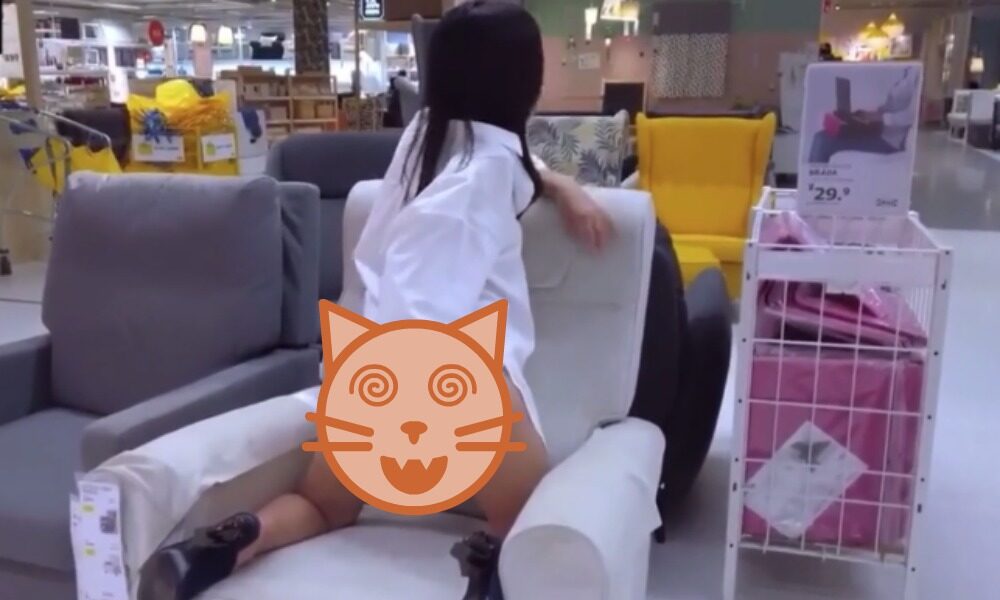 With nobody wearing a face mask in the clip, it's assumed that the video was actually taken before coronavirus broke out, so that's a relief. After all you can't film one of these videos without the performer getting her vagina juice all over furniture that a lot of other people are going to be trying out on the same day. That's just the nature of shooting DIY porn in IKEA, unfortunately.
Still, I think this is good publicity for IKEA? Apparently the official company apology on their website got NINE MILLION views which is absolutely insane. No wonder there's so many companies and corporations out there bending over backwards to accommodate the Chinese market.
If you'd like the official recipe for IKEA's iconic Swedish meatballs, click HERE.