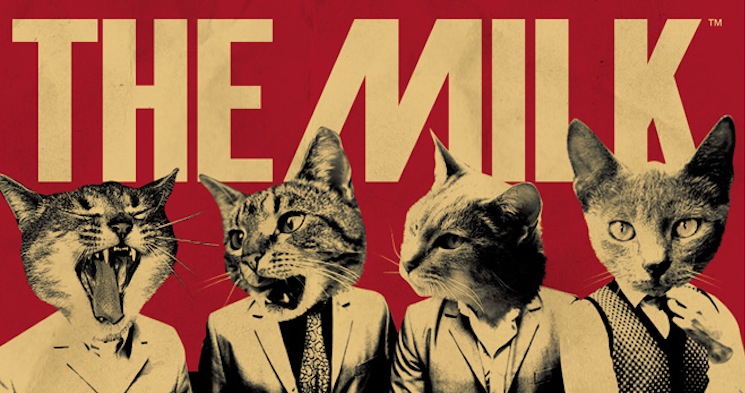 Idris Elba hasn't joined the famous Got Milk campaign to promote consumption of milk, but has in fact decided to feature on a new track by up and coming Essex based soul band, "The Milk".
Sick Chirpse have at no point now or at any point in the future condone using the terms "up and coming" "Essex based" and "soul band" in the same sentence, as it is clearly an oxymoron. However, this is how The Milk describe themselves – so we'll let you make your own judgement on that (they're fvcking shit by the way).
London born Elba is arguably one of the best British actors around at this moment in time and in the last year has added to his The Wire fame with outstanding supporting roles in both Prometheus and Thor – however – that really can do nothing towards helping him come through this little venture unscathed.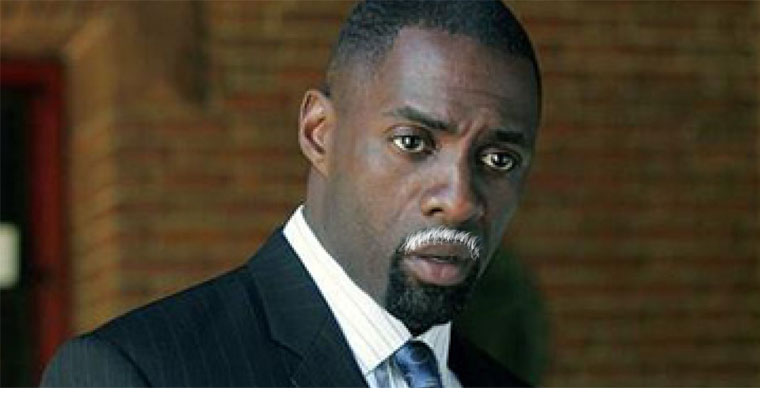 YouTube seem to be giving Elba a real glowing review last time I checked the comments section, but they must only be listening to a bit of his grunting and then switching the sounds off.  I can understand people chirpsing him to an extent as at one point he looks pretty cool in a little cap and beard combo trying his best to imitate Common – but this even can't hold up when you see him getting overly into the song half way through.  This cat that thinks he's got the cream dances like a fucked up white boy reminiscent of that guy in the R Kelly Ignition video circa 1997.
Heads up on what to expect when you're expecting (a pile of shit):
1. Song starts and you'll think I've heard worse drums and guitar before
2. You'll hear Elba in the background grunting and you'll think he still sounds pretty badass
3. Maroon 5's Adam Levine (or some dick trying to sound like him) will start singing about being born on the wrong side of town this is where you can really afford to pay no attention
4. Elba's big moment chimes in around 2:20 – allow his lyrics to flow over your body
5. Wash immediately afterward, thoroughly
[yframe url='http://www.youtube.com/watch?v=l9p7zsk68js']
There has been no official comment from the Elba camp concerning this more than concerning debut in the rap market except that he has come out claiming to be a huge fan of The Milk –which in itself is fvcking mental.
I've tried to get down what he's waxing lyrically and this is the best I could do:
"You're looking at a first-born, East of good fortune.
Never had a silver spoon, still worth a fortune.
Let me take a moment, when you look me in the eye.
You'll see it – a cross between a lion and defiance.
When I bin kicked down, lying on the fire.
They keep me on the edge, like a circus wire.
But I still got the net – I use when the threat.
Is coming to get me.
Coming to get ya.
Listen up homie
Brother I'll wet ya.
Yo.
Cos you're looking at a fighter.
Fighter.
You're looking at a fighter."
Needless to say that he came up with this rap on the set of Prometheus between takes.  I'm just a bit gutted that it makes no mention of Ripley or how much Logan Marshall-Green looks like Tom Hardy or even whether or not he banged Charlize Theron.
The boys at Sick Chirpse have got our fingers crossed that the Golden Globe winning and Emmy nominated actor returns to the silver screens and leaves his life as the bad boy of Canning Town well behind him – even if he is from the wrong side of town
So look out for the new track as its all ready on about 8,000 views on YouTube so it's obviously an instant stratospheric hit.
P.S. Coming to a bargain bin near you in the next 12 months is The Milk's debut album Tales From The Thames Delta. I've got my copy on order all ready – have I fvck.
Follow AMJ @amjeezie